When we think about the advantages of online learning, we usually perceive them from the students' perspective. Students love virtual learning because it gives them more flexibility and freedom for other activities, such as sports and hobbies. But what about parents? How does online education of their children influence their daily routines?
We've compiled a list of the top 5 reasons why parents love remote learning. If you're a parent of a schoolchild, keep reading, as you might find yourself between these lines.
1. Convenience
This is probably the biggest advantage of online school. The online platform is available 24 hours a day, seven days a week, and all your child needs to start is internet access and a computer or a tablet. There are no more excuses for missing the classes – all materials, quizzes, discussions, and assignments are only one click away.
As an addition to our interactive platform, at Education World Wide we offer group and individual online classes. While individual classes can be scheduled at your convenience, group classes have a predetermined fixed schedule, which covers all time zones. What all this means for you as a parent is that you'd be able to enjoy a peaceful morning coffee instead of rushing to drive your children to school every single day.
2. Flexibility
Virtual learning is flexible in every possible way. Not only are students able to choose times and dates that best suit their needs, but also the perfect learning environment. They can study from the comfort of their homes, from a coffee shop, or even while being on vacation abroad.
The flexibility of online classes has been a big game-changer for parents who work remotely or travel a lot. As a result, families are able to spend more time together without the fear of neglecting their obligations related to school or work.
3. Customized learning
Parents appreciate customized learning as it is a proven way for their children to progress faster while developing self-discipline and independence. Self-paced learning with no time restrictions enables students to strengthen their weak points. They can slow down and ask additional questions, or speed up and skip the parts they already know. In that way, gifted students will stay engaged, and the struggling ones will be brought up to speed.
Another advantage of personalized learning is that children who experienced social difficulties in traditional public schools no longer need such extensive support from their parents or guardians. However, if a child is still in the lower grades of elementary school, we advise the parents to dedicate some time to look over their learning process.
4. Regular feedback
Our online learning platform enables parents to monitor their child's progress on a daily basis. Parents can easily log into the platform using the parent profile and have a closer look at the child's activities, assignments, etc.
Our tutors regularly send out feedback reports, and our consultants are available for online consultations at your convenience. In our school, everything about your child's progress is transparent and accessible. Online learning doesn't mean that children should be left on their own. Their parents' involvement and support are very important and might be crucial for their success.
5. Good alternative to homeschooling
Even though both homeschooling and online learning offer some flexibility, their essence is quite different. While homeschooling children are usually taught by their parents, children who follow online courses learn through a specially designed platform that contains all their studying materials.
Homeschooling programs commonly include alternative learning methods and use boxed curriculums. On the contrary, online schools have fixed curriculums, and they may be affiliated with public or private schools. Online schools can also be independent educational institutions, such as our own Education World Wide. If you are a parent who enjoys the perks of remote learning but you'd like to hand over the education of your child to experienced tutors, then online learning is the best choice you can make.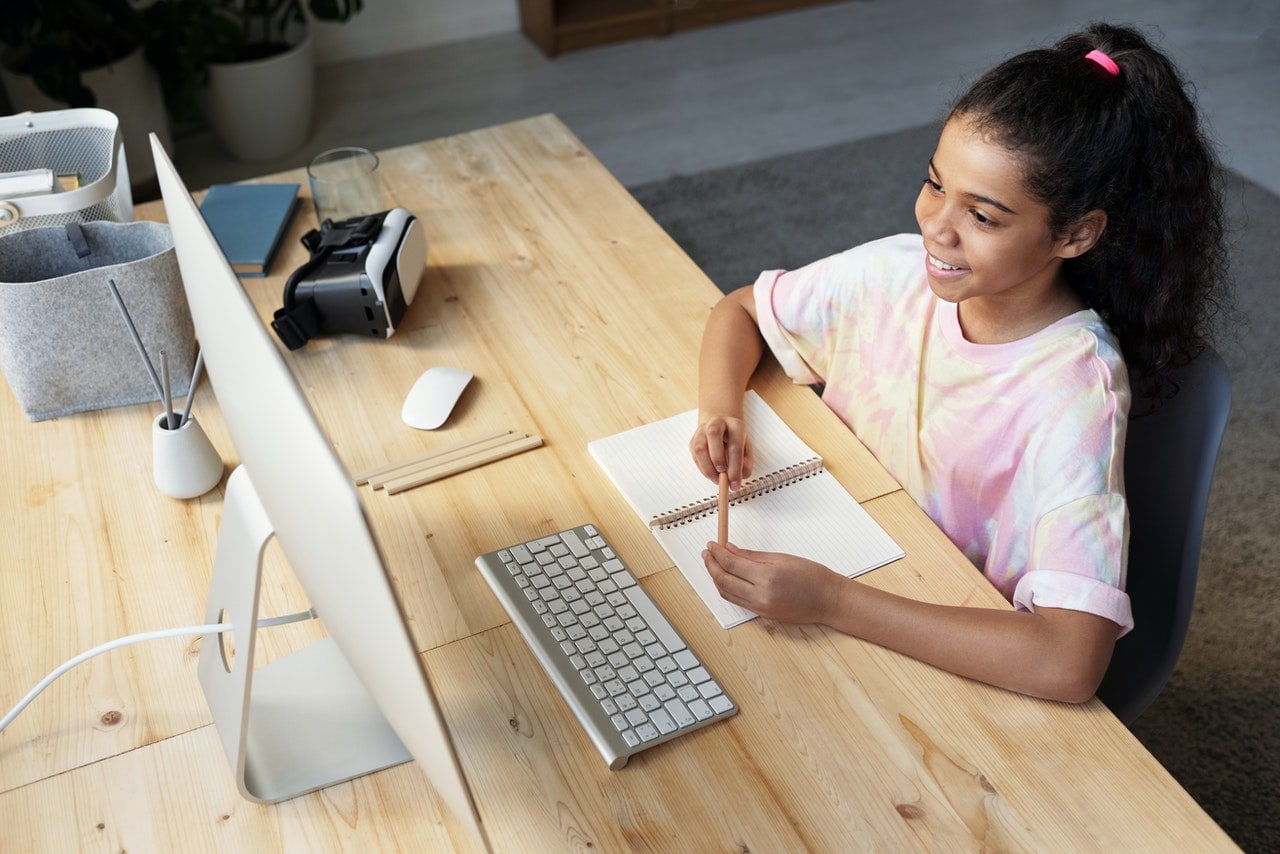 At Education World Wide, we appreciate our students and parents, and we value their honest feedback. This information helps us provide an even better quality of education for all our students. Here is what parents said about their experience with Education World Wide.
In case this text has sparked your interest in online education, feel free to send us an email to admissions@eduww.net. Our consultants will gladly answer all your questions and tell you more about the programs we offer.