K12 Schooling for Young Athletes
Sport World School (SWS) is an online school for young athletes. As a special department of Education World Wide, SWS has the same credentials and uses the same accredited curriculum. The main difference is the methodological approach and flexibility. In Sport World School, we aim to be more flexible with curriculum, due dates, online classes, and other aspects of online learning. That enables students to balance between schooling, training sessions, and competitions.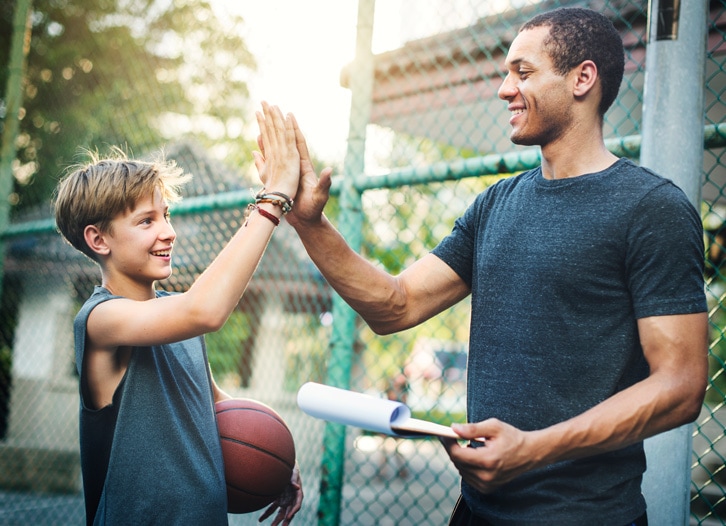 The world of sports becomes more demanding every year. Due to high competition, children who plan on becoming professional athletes have to be dedicated to the sports from an early age. That requires their time, effort, and hard work, among other things. Young athletes often have to sacrifice a lot on their journey to become professionals. Education is one of the things that suffer the most, yet it is crucial for their future.
Traditional schools with their strict schedules, beginning and end dates, and one learning tempo that fits all (students) were never an ally of young athletes longtime ago. Some of the best athletes today used to be homeschooled or were educated in alternative ways. Online schooling made a revolution, and that is how the idea of Sport World School was born.
SWS provides high-quality knowledge for students at elementary, middle, and high schools. We accept international students, regardless of where they live. Our unique learning methodology helps students who play sports to achieve excellent results in both fields – athletic and school. With 24/7 access to the platform and learning material, they can learn whenever they want. If their mornings are reserved for practicing, students can do school assignments in the noon, afternoon, or even evening if that suits them. Individual online classes allow students to book 1-on-1 meetings with a tutor whenever it suits them.
Whenever a young athlete needs to be absent from school, they can inform their assigned tutor, and we will pause their program on their profile on the platform. They won't get any new assignments until they come back. Once a student comes back from the competition, they can continue where they have left off. They are not overburdened with additional learning material because our online school allows them to learn at their own tempo.
Another convenience of online schooling is open enrollments throughout the entire year. You can transfer to our online school or start the grade from the beginning at any time of the year. You don't have to wait until September the 1st. You can start whenever you want. Regardless of when we enroll students, they will have 10-12 months to complete the grade. In individual cases, when it is necessary, our Academic Board can decide to allow a student to prolong their grade even longer if that is necessary due to their sports commitments.
Education World Wide, International Accredited Online School