We often say that at online school students have flexibility. That term has several meanings, which we will explain in this article. In short, it means that at Education World Wide students create an individual timetable and learning schedule. Online students also have the freedom to choose from which place they want to learn.
When parents ask what is one of the biggest benefits that their child gets at EduWW – we say flexibility. And it means a variety of things. EduWW is an online school that you can shape the way you want. We allow you to organize your schooling days the way it works best for you. However, through our program and learning methodology, we still maintain the quality of education.
When This Flexibility Comes in Handy?
Well, almost anytime. But, let us suppose for a moment that you have other interests or hobbies outside of the school. For example, you are a ballet dancer, or you play a music instrument, or you are an actor or an athlete, or perhaps you want to try yourself as a YouTuber. Maybe your mom and dad travel a lot because of work, and you are bound to change schools often, or you are generally traveling around the world with your family. Some of you are not able to attend regular school for a variety of reasons, be they related to health concerns or something else.
Whatever the reason is, Education World Wide provides a unique solution. Nobody likes to miss school days and deals with a tone of learning materials and lessons – it is tough and boring, honestly. And we know for a fact, that you wouldn't like to give up on whatever you are doing because you love it. With online school, you don't have to do that, because the flexibility allows you to create the perfect balance between your schooling and other interests and obligations.
"Go" to School Whenever You Want
When you are attending an online school, you don't go to school, at least not physically – because the whole process happens online. You log into the online learning platform and learn from there. That allows you to learn from the comfort of your home, or anyplace you want – but we will talk about that later.
The flexibility of online school means that you can shape the schooling days the way you want. We don't give you timetables, like the ones you get at regular school, because you create your own timetable. Each student creates an individual schedule. That also means that your school day doesn't have to start early in the morning. It can start whenever you want because you have 24/7 access to the platform.
That is perfect if you have other obligations such as training, or practice sessions, or classes outside of the school. You won't miss school classes because of your other activities. In conclusion, schooling at EduWW adapts to your needs, and therefore it works in your favor.
However, don't think that flexibility means you don't have to learn, or you can skip school whenever you feel like it. The platforms unlock daily assignments for each student, and you have to finish them. We don't overburden you with lessons, homework, or tests, but you will still have to do them – because, after all – we are a school.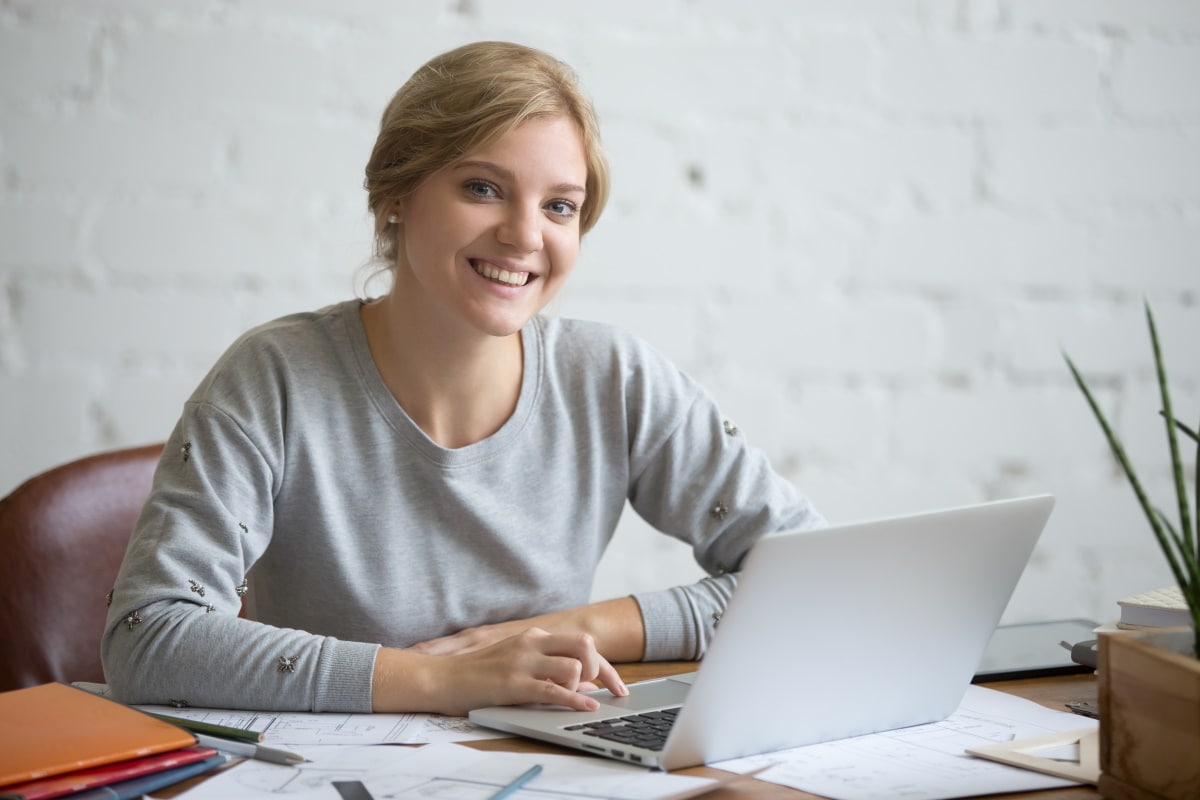 Learn for as Long as You Want
We don't think spending six to eight hours in the classroom will make you a smarter person. Learning at an online school doesn't require that you spend that much time in front of the computer. Forget about 45-minute classes. With EduWW, how long will you learn it is entirely up to you. Some of our students spend only two hours per day, and that is enough for them. However, that time is personal. Some students might need to invest more hours in mastering the lessons.
This is another area in which online school is adaptable to student's needs. If you are a fast learner, you will finish your assignments faster. However, even if you are not learning fast and you need a bit more time than usual, it is okay – nobody is rushing you, and you are not slowing anybody else, because you are learning at your own speed.
Press Pause or Speed up the Process
For many students who have other obligations or interests, a regular school can be restrictive. Let's say that you have a dancing competition, and you also have to prepare for it. That usually means spending more time dancing and practicing, which wouldn't be possible without some sacrifices. In such a case, you would miss your regular school classes, and it would be tough to catch up with everything once you get back.
With online school, that is never the case. Whenever you are not able to learn for whatever valid reason, you can contact your teacher, and they will press pause on the platform. You can continue with your other activities, without worrying about your daily assignments at online school. Once you get back to schooling, we will unlock the material, but you will be able to learn it gradually, at your own pace.
EduWW doesn't follow the regular school calendar. You can start your schooling with us whenever you want during the year. It doesn't have to be September the 1st. It also means that your grade doesn't have to end at the beginning of summer. You can take as much time as you need, which is another meaning of flexibility that we give you.
The flexibility of online school allows you to prolong the length of your schooling year. It can be longer if you need it, but it also can be shorter if you are a fast learner. In other words, you can also finalize your grade earlier, and you will have the rest of the year for your other activities.
Learn From Home
Ultimately, EduWW allows you to learn from the comfort of your home or any other place. If you can't come to school, the school will come to you. Your online school goes wherever you go, and it is just a couple of clicks away from you. As our student, you can access the learning platform anytime, from your computer, laptop, or tablet. You can learn from home, or any other place you are, as long as you have a computer and internet connection.
It's Your Choice
Now that we have explained what flexibility at online school means, we hope that you will find it useful and that you will consider transferring to our online school. In this article, we focused all our attention on flexibility, but schooling at EduWW has other benefits and advantages, and an excellent program for elementary, middle, and high school. We will gladly tell you about that if you are interested. If you have any questions, write to us at info@eduww.net, and our education consultant will provide you with an answer.