Enroll at Any Time!
If you're wondering what would be the right moment to join our online school, the answer is quite simple and straightforward — at any time! Since we are not a traditional school, you don't have to wait for the 1st of September to start studying with us. You can enroll at any time of the year in just a few simple steps and begin gaining knowledge at your own pace.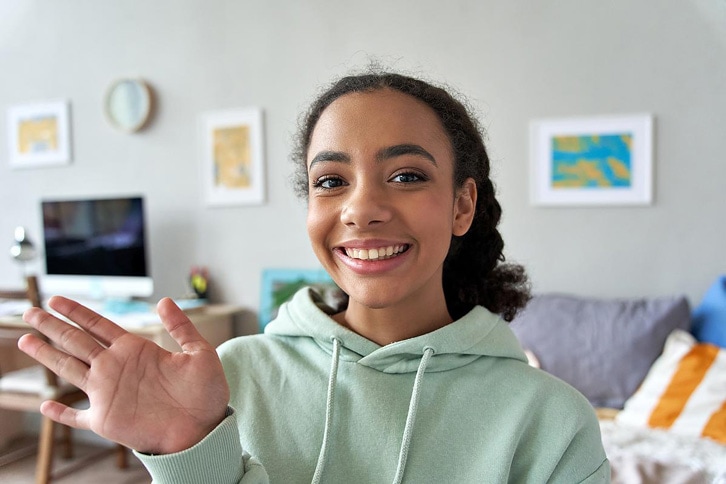 At EduWW we accept students from all around the world, and we are proud of our international community. Given that our students come from different time zones, the flexibility our online education offers means a great deal to them. We provide both group and individual classes and strive to suit everyone's needs.
Since the number of our students is constantly growing, we've highlighted the most common questions related to the enrollment process. We hope you'll find these helpful, and for any additional questions you can always contact us at admissions@eduww.net.
I'd Like to Start a Grade From the Beginning!
It can hardly get any easier than this! The whole enrollment process can be completed in just a few days, depending on how fast you send us the required documents. Whenever you choose to start, you get 10 months to complete the grade. Of course, as the program is self-paced, you can be even faster than that. Similarly, if you need to prolong the period of studying for a month or two, for whatever reasons — that is also possible at EduWW.
It is important to emphasize that the tempo of studying depends on the students entirely. Our tutors are not the ones who make a student speed up or slow down. In addition, if a student prefers to work one-on-one with a tutor and get additional assistance, they can opt for the package with individual classes.
Lastly, if our students come from an educational system that is not British nor American, we put them through the Placement Program. This program consists of several pretests in core subjects, and the results show us the level of student's knowledge. In other words, the successful outcome of a pretest shows us that a student will be able to follow the standard American program for the specific grade.
Can I Transfer in the Middle of the Year?
Of course! Students who decide to transfer to our school in the middle of the grade are not a rare sight. Similarly, we have high school children who decide to join us for the 11th or 12th grade. How do we determine their level of knowledge, you may wonder? We do it with the help of the Credit Recovery System. This advanced pretests system enables us to precisely determine how far a student has come in the previous school.
CRx consists of pretests before every lesson of every subject. Once a student fails a particular test, it shows us where they stopped in the previous school. That is when we unlock the following lessons on our platform, and the student can continue learning without difficulties. Please note that a failed pretest does not in any way influence the enrollment process or the final mark. It is just a means of orientation that helps us provide the best learning experience for our students.
How to Apply?
All you need to do to apply is send us your valid ID and latest academic transcript to admissions@eduww.net or fill in the Application form on our website. Our kind consultants will be more than happy to answer all your questions and guide you through the entire process. We look forward to meeting you!
Education World Wide, International Accredited Online School