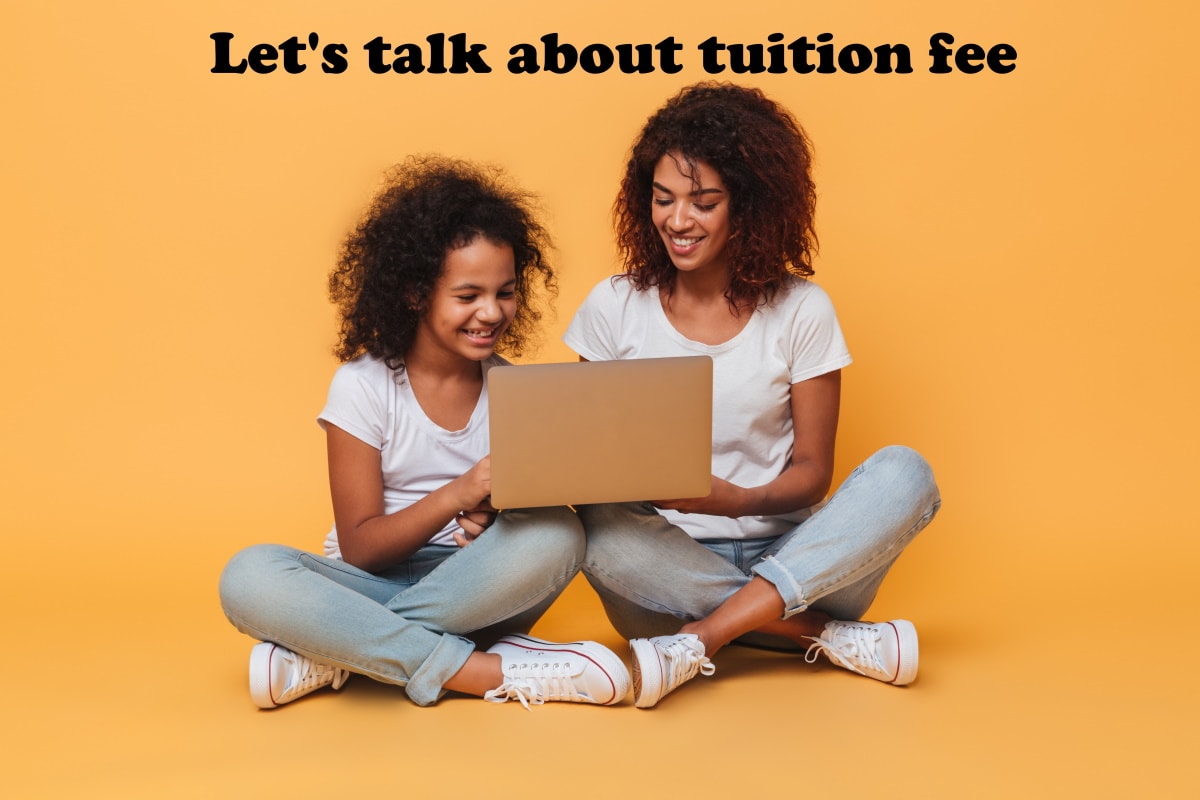 Is Online School More Affordable Than Traditional?
When families consider enrolling their child into an online school, the question from the title usually pops up. And it is a valid question, yet a difficult one to answer because it depends on many factors, and most of them don't rely upon an online school at all, but rather a family budget. We don't plan on peeking into your wallet, it's not polite. So, is online school more affordable than traditional? You tell us. We are just going to lay out the difference we make compared to traditional schools and what each student is getting by choosing an online education instead of a traditional one. 
 "An investment in knowledge pays the best interest."
That's what a great Benjamin Franklin once said, and we agree with him on that one. Knowledge is not a pair of shoes that you will buy and wear for a couple of seasons and then throw them away because they are worn out or outgrown them. Knowledge stays forever, and you can build it up, rather than "buy a new one." More importantly, knowledge opens new doors and opportunities for you. It enables you to have a better life in every sense of that word and create a better life for future generations. That is why it is so important. 
We don't stop learning new things once we finish school or a university. We learn for as long as we live. Now you understand why primary and secondary education is of critical importance in every person's life. It makes our job feel not that much a job, but rather a mission to educate young individuals and prepare them for the next learning phase in their lives. 
How Much Does It Cost For Online School? 
The majority of families still see this form of education as a luxury reserved for children of famous people who can afford to pay a lot of money. Yet, online schools, don't necessarily have to be pricey. When parents ask questions about the price and whether it is expensive or not, what they truly want to know is will this be worth it? And, are online schools good? When it comes to Education World Wide — we think it is worth it, and we think it is within the reach range for a majority of families. 
Education World Wide is a private, international online school. Our programs come with a tuition fee. The counter-argument of parents is — we don't have to pay for education in our country. Of course, primary and secondary education is free in some countries, but you do pay for books, supplies, transportation, and other costs. With Education World Wide your child is learning from a high-quality American international curriculum. More importantly, upon graduation, they receive an international diploma. With our diploma they can study at any place in the world, they are not bound to apply only to universities in their home country.
While you are paying for the program and the service at our online school, there are also segments of this form of education where parents can significantly save up. These costs are inevitable when a child goes to a traditional school. 
A Child Doesn't Need a Backpack for an Online School 
Let's start with the basics. A student doesn't need a backpack when they are following an online school. Let's make this one clear, it's not about the price of a backpack, but rather the fact that a child has to carry something heavy on their backs. In a lot of countries, students at elementary schools have to carry so many books, and their heavy backpacks are doing damage to their spine. At an online school that won't be a problem. Likewise, they spend way less time in a sedentary position while learning online. 
No Need for Books and School Supplies, Too 
As an online school, Education World Wide doesn't require books (notebooks are optional) and other school supplies. Since the entire learning process happens online, all learning materials are stored on the platform. The learning material is included in the tuition fee. Parents don't have to buy books, because a student gets access to all learning resources for each subject they follow.  In other words, all our students need for the online school is a computer and a stable Internet connection. And that is something that the vast majority of homes already have. There is no need for additional investments. 
No Transportation Costs 
Online school is wherever you are. Whether a student learns from the comfort of their home or decides to travel with family, they can reach their school in a couple of clicks. Children that go to a traditional school have to travel, and parents can either pay for a bus or drive them to school. With an online school, you don't pay for transportation costs. Plus, a student will never be late for school, because it starts when they want. 
Likewise, Education World Wide enables a student to get an American international high school diploma. Yet, to allow your child to follow this program, you don't have to move to the US, you can stay in your home country. Thanks to the Internet, students all around the world get the same quality of knowledge as students in the US. The international diploma that we have mentioned opens many doors to our students, by allowing them to apply to colleges and universities globally. 
An Affordable Tuition Fee 
The tuition fee for Education World Wide programs in the online elementary, online middle, and online high school is the same. It is $3000 per grade and includes the whole package, no additional costs. We don't charge for the application, nor for the informative conversations and consultations with our team. Additionally, we allow families to pay the tuition fee in up to 10 monthly installments, and we grant several discounts for those who enroll more than one child or pay the full amount at once.
This Is What a Student Gets
Is Eduww Online Schools Worth It?
We know what is going through your head right now. Is EduWW really worth the money? At our online school, students get a high-quality education, and the possibility to create individual learning plans. We are here to make things easier for you and your child to solve potential problems. Our online school gives you the possibility to shape the schooling days the way it works best for you and your family.
Feel free to explore our programs per grade that include core subjects and nearly 90 elective subjects and departments. Click here to find out what are your options after finalizing our online high school, and getting an international diploma.  If you have any questions regarding tuition fees or online schooling at Education World Wide, don't hesitate to contact us. Our education consultants will be glad to help you with all your inquiries. You can reach us via email at info@eduww.net or a phone number +1 561-404-4557.