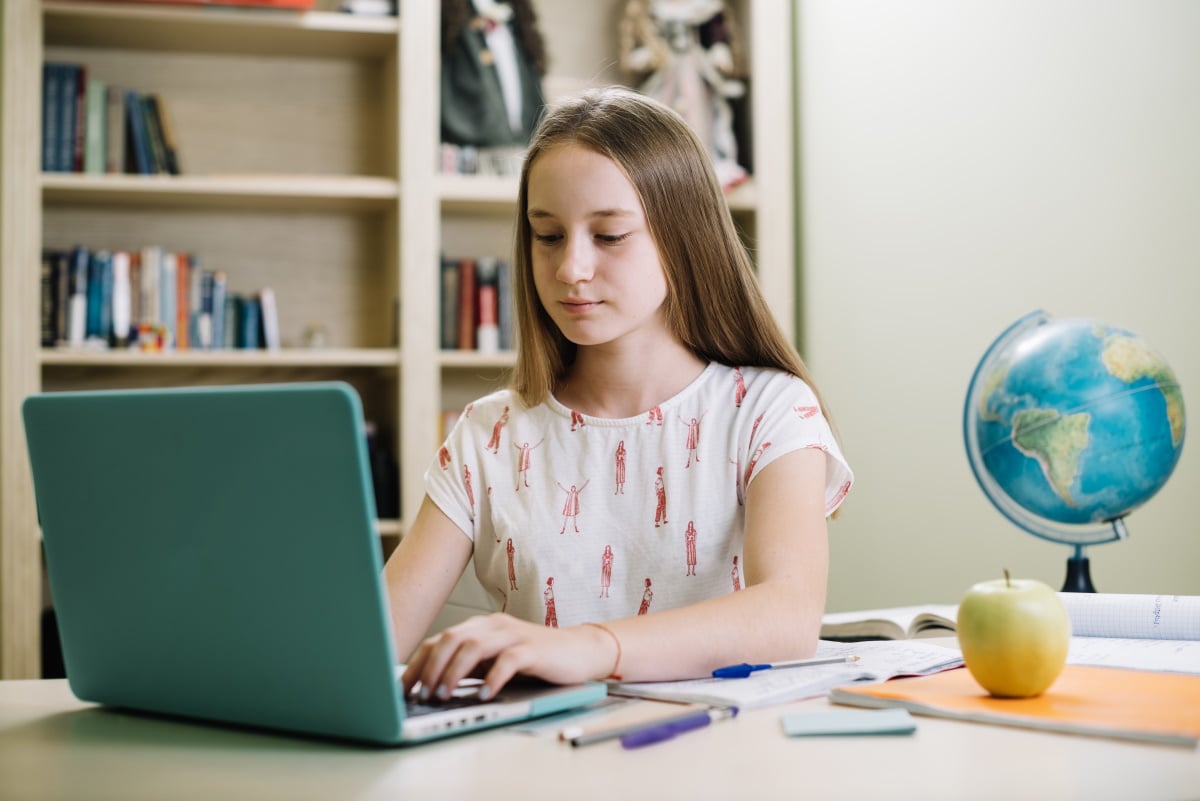 Explanation: International Online School and International Diploma 
The school is finally back! Although, if you ask us, it never ended. Due to the nature of online education, Education World Wide (EduWW), an international online school, wasn't affected by the global pandemic. The ongoing health situation has increased interest in this kind of learning. Many parents worldwide have turned to virtual schools such as ours, and we have noticed one thing that confuses them. They don't understand how the international online school operates, and therefore they doubt our legitimacy. 
EduWW international online American school is available to students worldwide. Florida Department of Education registered and authorized our institution. That means similar institutions that regulate education in other countries can't give us accreditation. Departments of education can manage only institutions that deliver their national curriculum. All other institutions of education that provide international curriculum are not in the domain of their authority.
That, however, doesn't mean that the service we provide is not legitimate. We will explain our credentials in the article below. Parents can rest assured that their children are getting proper and recognized education at EduWW.
Recently the global health situation influenced the rise of popularity of online schooling. When the global pandemic hit the world hard and changed life as we know it, many traditional schools had to switch to distance learning methods. That way of education at the elementary, middle, and high school levels has been around for quite some time. It's not an entirely new thing that appeared during this pandemic. Online education is probably most popular in the United States, while Europe and Asia are following. 
Why is EduWW Different From Newly Formed Online Schools?
In most cases, traditional schools that switched to online classes have done it a bit clumsy. In some countries, children are even following the classes via national TV channels. They communicate with teachers via Viber, Skype, Zoom, or email, but this form of communication caught both sides unprepared. It left a lot of confusion on both sides. Online education simply requires different approaches and methodologies that do not exist in regular schools. 
Many parents consider a virtual school for their children due to safety reasons. Institutions that primarily provide knowledge online have significant advantages. Education World Wide is one of those schools. Let us be clear, we don't think that the only or the ultimate reason why online schools are good is that they allow children to learn from the safety and comfort of their home. Online education has many qualities, we would be glad to tell you more about them during consultations.
What is EduWW? 
We are an international online school with headquarters in Florida (US), and we provide an American international curriculum. Naturally, now you ask how we can accept students from all around the world. The keyword is — international. We are a certified provider of education on a global level.
Is EduWW Accredited? 
We have explained the validity of the school in the above paragraph. Aside from that, several institutions confirmed our resources and curriculum. Our program holds confirmation by the North Central Association of Colleges and School (NCA CASI). We are associated with the Improvement Network for Southern Association of Colleges and Schools, Northwest Association of Accredited Schools, and the National Collegiate Athletic Association (NCAA). 
The NCA CASI is an awarding body that deals with educational accreditation. They make sure that the program that schools (both regular and online) are offering has the required quality and meets specific criteria. The NCAA, on the other hand, is an institution that manages student-athletes in colleges. If the NCAA has approved a high school program, it means that the curriculum is good. By following it, students will get a good foundation and be prepared for more complex academic knowledge when they go to college.
Are You Accredited in Egypt, Spain, Austria?
This is one of the most common questions that we get daily. There is no school, regular or online, that can hold the credentials of several countries. Each school can only have accreditation of one country. In our case, it is the State of Florida (US). The short answer to the question from above is — no, we don't hold accreditation of any other country besides the US. 
Yet we are classified as an international online school and authorized to provide education globally. Different education systems recognize our transcripts and diplomas as documents issued by an international school. Our students are international students. Therefore, schooling with Education World Wide is entirely legitimate, regardless of where you live. 
Will the Program Be the Same as in a Student's Previous School? 
Not entirely. There are some differences between national (a program of your country) and international (American, in our case) curriculum. Yet, during primary and secondary education, students usually learn similar stuff. In general, mathematics is the same in the US, Spain, or Japan. The same goes for Biology or Physics or the majority of other subjects. The difference between national and international programs is most evident in language and history subjects. 
As an international school with an American program, our focus is on the English language. Therefore, students won't be able to learn their native language at EduWW. Following this program, students might not get the required knowledge about their national history, language, or literature. In case you are considering transferring back to your national curriculum, they might have to make up for the missed material. Our advice is to engage your child to learn about national history and literature outside their international online schooling.
Click on the below links to explore what subjects students have during a particular part of their online schooling.
What Is an International High School Diploma? 
That is also one of the most common questions parents ask us. Upon graduation from our online high school, a student receives an international diploma. With it, they can apply to college or a university like they would with a diploma from any other high school. The only difference is that an international high school diploma opens the doors for universities and colleges globally, not just in a student's home country.
Some countries make a difference between diplomas acquired through the national program and those received internationally. But they recognize and accept both. For example, Norway doesn't make a difference between national and international students. Both can proceed to higher education free of charge at Norway universities. On the other side, universities in some countries accept only a certain number of international students. With an EduWW diploma, your child will be an international student even in your home country. 
Education World Wide diplomas originate in the US, but come with an Apostille. It is a certificate that ensures the legality of the original document globally. Therefore, if you plan to enroll with us, make sure to find out the conditions for international students in your own country. Different systems might have other requirements, but we guarantee that our diploma is valid. 
Final Word
Virtual schooling is an acknowledged form of education. Education World Wide is a certified and legitimate international online school. We have developed a functional system and learning methodologies to educate international students in the past five years. Whether you opt to learn with us only for a year or two, or you would like to finish your entire primary and secondary education with us, your schooling will be legitimate and accepted. 
As you could read, we are accredited in the US, not in your country (unless you live in the US). But we are also an international, not a national school, and our diploma is recognized and approved globally. Have that in mind before you apply, and we will make sure to provide your child with a unique learning experience. International high school diploma online school EduWW issues to its graduates open many opportunities for higher education globally. 
Additionally, online school leaves children with more free time, so they have enough time to dedicate themselves to hobbies and other interests. If you still have doubts about enrolling with us, or you would like to hear more about our program and methodology, get in touch. Write to us at info@eduww.net, and our consultants will reply as soon as possible. You can even schedule a free consultation via Skype or Zoom so you can talk to them directly.