Becoming Education World Wide International School
Becoming a part of EduWW international system means joining the global environment of education providers with an access to complete international accepted accreditation, curriculum, up to date online hybrid learning technology and with an opportunity to provide to your students access to the future without boundaries.
Who is this program for?
EduWW complete education system is designed for students with a need of internationally recognized and interactive individually oriented learning growth. This program can be used as a part of blended learning center curriculum, which means in a facility, or as full online education process. Complete education system provided by Education World Wide is covering student from their first steps at age of 6 including Elementary, Middle and High school fully accredited in the United States of America (NCAA group of Colleges; NCA CASI; Florida Board of Education; partner of AOA).
      Key Facts
Education World Wide K12 program started as US based curriculum offered through DLS system, in the years of progressive development, the program became fully online implemented and internationally recognized as part of International School Associations, written in the Board of Education of Florida, part of ISDEC systematization, accepted by EQF, included into NCAA list, accredited and fully globally identified as respectful education provider.
EduWW K12 stands above the crowd with it platform, and one of the few online interactive systems. Technology being used in our learning methodology is providing the fast and easy implementation process for schools and direct access for students from any location on the globe. LMS ( learning management system) covers the most detailed learning steps of each student individually and follows the individual development. Our system is monitoring each minute of work of each student enrolled providing key facts for the easier orientation of the student. Hybrid Learning included, is providing live interactivity inside the animated online environment.
Who can offer EduWW K12
A wide range of interactive curriculum can be met very successfully through the programme's flexible, online inquiry-based, concept hybrid learning driven learning process.
Whats the implementation process
Any school with students from the age of 6 up to 19 can apply to implement the K12 program and become an EduWW international school.
Interested schools will go through cooperation process, with a help of our education consultants how to get the best results when using the EduWW system.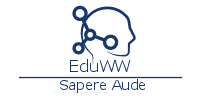 Resources
To Facilitate the EduWW K12 program, Education World Wide provides complete online curriculum, assessments, tests, quizzes, video lessons, interactivity tools, learning games, and administration system, completely implemented into the platform.
Additionally our platform provides specially designed and easy to use online back office for teachers with live communication tools, student profiles, data management of group progress, individual progress and school results for each year of the program.
We also include online live teaching system, combined with an online learning platform (LMS-Learning Management System), specially called as Hybrid Learning.