Keeping the students engaged and keen on studying can be tricky. Often students find some subjects a bit dull and lose interest fast. In our experience, interactive learning material represents a key link in a successful learning experience.
After all, everybody has their own interests. Some are intrigued by math, others curious about languages and art. There are even those who haven't figured out yet what they want to do, and no one can blame them. It is no shame to perceive education as overburdening, especially when discussing traditional ways and approaches in brick-and-mortar schools. No one can deny that listening to monotone lectures and watching some strict teacher scribble on a chalkboard is no fun.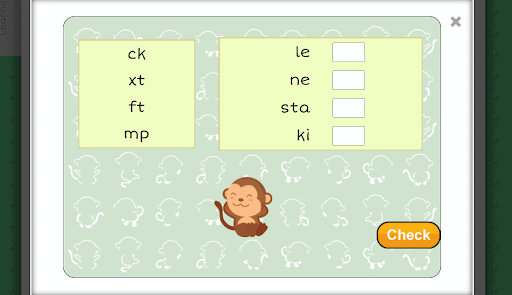 Many would think that it is even more challenging to make sure pupils stay focused in online education. Since students aren't physically present in the actual classroom, the main concern is are they paying attention closely. That is precisely where our online platform with the learning material steps in.
EduWW online school responded to the challenge of making sure students are invested in learning by introducing many fun activities during classes. We took it upon ourselves to reinvent the concept of studying and reintroduce enjoyment and excitement and make learning fun. It is vital to us that students take pleasure in their learning activities. Find out exactly how we did it in the article below.
Puzzles, Quizzes, and Riddles to Keep the Focus
As we mentioned, in EduWW online school, the learning material is available on the Accelerate platform. Each student has their account on the platform, protected by a password, where they can access the lessons at any time. On the platform, a student can find everything they need. It is a massive advantage since it means they can study on their own or prepare in advance. It also takes away a certain amount of pressure.
Being forced to study on a schedule in a larger group in the constant presence of the tutor can be stressful. We wanted to exceed such outdated concepts mostly related to traditional schooling. Instead, having the opportunity to learn in a self-paced manner or explore material in advance is much more effective and beneficial. Where online schooling really stepped up is the way material is represented. It's not just in a written form like many would expect. Videos, audio, pictures, animations, interactive puzzles, quizzes, and games follow each lesson. Having such visual and audio aids makes online learning engaging and captivating for school students. 
Naturally, the difficulty and complexity of these interactive forms depend on the grade level program the student attends. What is important is that these puzzles serve only as a self-checking and fun way to study.  Students don't get grades for solving them or any kind of reprehension if they get something wrong. Their pure purpose is to be fun and engaging. Because of these elements, students learn faster and acquire knowledge easier.
Online Education Through Exploration
Each lesson in every subject offers a variety of different visual self-inquiring fun content and not just text. The audio version of each course is also available at any time to all of our students. This is especially meaningful when it comes to Language Arts. A student can get an explanation or listen to the right way of pronunciation of any foreign and unfamiliar word in a lecture.
Interactive activities are available for every online degree program. For pupils in elementary or middle school, they are more in the form of games. In higher education, tasks are a bit more difficult. For example, a student has to match a word with the correct meaning or put some terms in the proper order. As for the mini-quizzes, they can take several forms. In some, a student has to fill in the blank space, and in others, they need to select the accurate answer. Exercises related to language subjects usually consist of different translations. It can be either a whole sentence or just some parts of it.
Students immediately get feedback. That is how they know if their answer is correct or wrong. Feedback is essential in many ways. It shows students what part of the lesson they might not understand and should relearn. Even more importantly, they can study independently without the support of a tutor. Videos, photos, and animations also explain further in detail each lesson. Videos can be paused and replayed, so there are no worries you have missed something. All these interactive elements on the platform help with studying and keep students engaged. Experience shows it's much easier for them to retain information that way.
Online Students Don't Miss Out on Anything
There are many doubts about online education out there. Sometimes people think that online courses take away from the learning experience. Fear not if you are worried that your child will miss out on certain aspects, such as lab experiments. The alternative we came up with for laboratory experiments in Physics and Biology courses is Smart Science Acceleration Laboratory! It's a separate website where high school students can have all the laboratory experience that brick-and-mortar schools offer.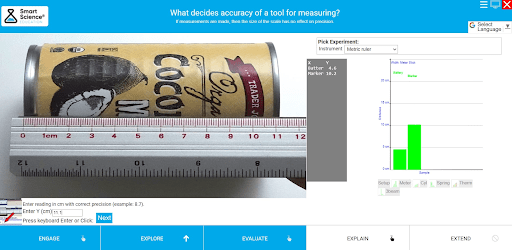 Students can here observe videos of teachers conducting experiments related to every lesson. They can do at-home experiments that don't require professional equipment. For instance, they can observe experiments that include microscopes in video form. Students take notes, record data, put it in charts, hypothesize, draw on graph slopes, look at microscope slides, etc. Like in traditional schools, students go through each phase of experiments without actually doing them physically but virtually. In the end, they have to analyze all the data they acquired and compile a lab report. Like we said, online students don't miss out on a single thing just because they study online! 
Join the Fun Side of Schooling!
New students enroll all the time in EduWW online school. We believe we truly offer the best possible experience when it comes to online education. We aim to keep our students eager to learn, have fun while doing so, and dare to explore the world of education. If you are interested in our school or have any other concerns or questions about the platform or how our school functions in general, don't hesitate to contact us at admissions@eduww.net. Our consultants will happily answer and provide you with the info you need.