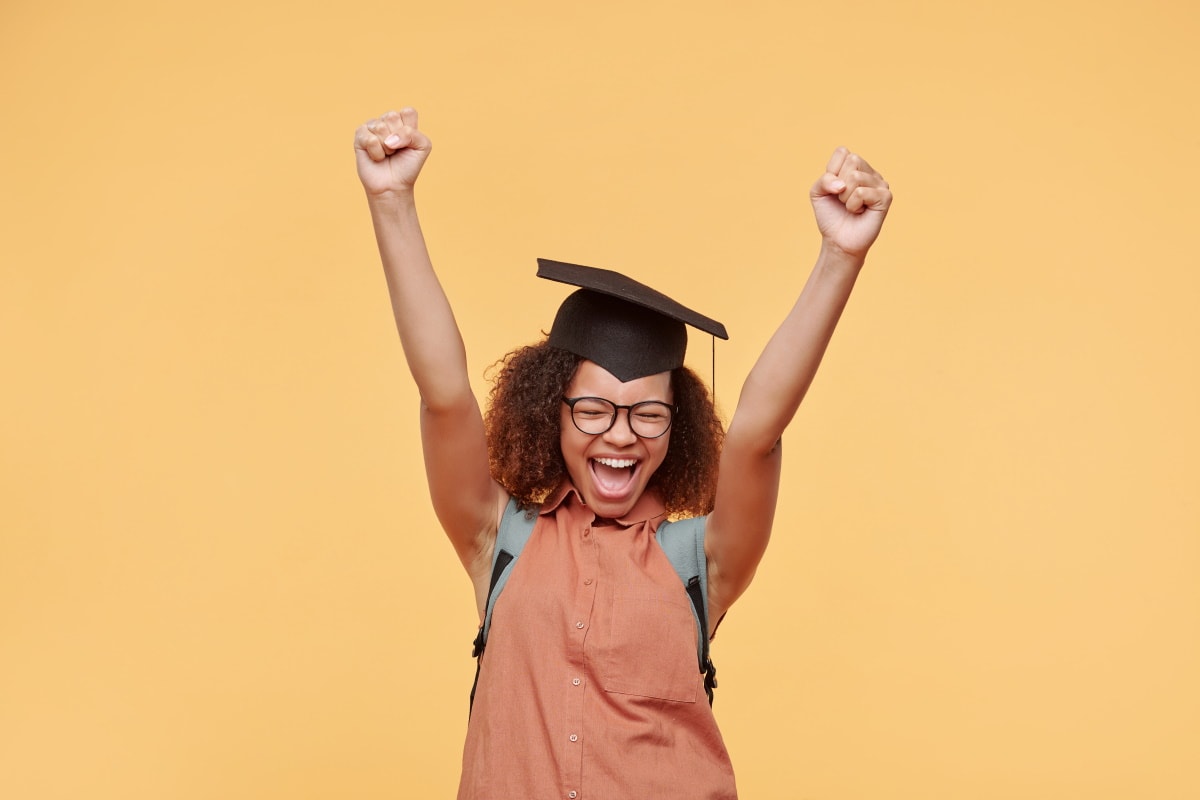 Reports, Transcripts, and Diplomas From an Online School
Just because the learning happens virtually in an online school, it doesn't mean that there are no documents that show student's progress. Like it is the case in traditional schools, Education World Wide also issues several documents as evidence of students' advancement through our program. We follow the US educational system, but given that we enroll international students, they come from somewhat different systems. Therefore, parents are often confused about what a specific document means and if their home country will accept it. This article is a comprehensive guide through all the documents that we, as a school, issue to our students on different occasions.
VOE Form – Verification of Enrollment
A Verification of Enrollment, sometimes called Certificate of Enrollment or only VOE form, is a document that serves as proof that a student is enrolled in a school – private, public, or online. That is an official document issued by a school at a parent's request. It is not something that the school will automatically give to students as they enroll. Families need this document as proof that their child attends a certain school and is getting the proper education.
Education World Wide issues such a document if a student needs it to receive a driving license or as a confirmation for the state or school district. For example, some of our students from Spain and Austria needed the VOE form so their parents could prove to governing bodies in charge of education in these countries that their child is enrolled in a legitimate school that is outside of their national system.
Progress Report
As the name says, a Progress Report is a document that shows the progress a student made in a particular timeframe. A Progress Report can mean a different thing in different educational systems. For example, some schools consider a Report Card to be the Progress Report. In the context of online education, a progress report still shows you how far the student has advanced through our program, but it is presented differently.
The learning management systems that Education World Wide uses automatically measure the progress a student has made. The platform tracks the student's activity, the percentage of assignments that they did, and their overall score in those assignments. Likewise, the platform shows if a student is slacking, goes into an overdue, or has some unfinished assignments. All these data are available to students and parents 24/7 on the student's profile on the platform. That is why we don't issue semestral report cards, as it's the case in brick and mortar school.
We issue a Progress Report on a parent's request when a student leaves our school before finalizing the grade. We have to mention that a Progress Report is generated from our online learning platform, and it does not represent an official school's document. That means that a school in which you're planning to transfer your child may or may not accept and recognize that report. Therefore, they might not allow your child to continue the ongoing grade but rather to
start it from the beginning.
Transcript
A Transcript represents proof that a student has successfully finalized a particular grade. That is an official school document that contains information on subjects that a student took, the progress they made by following the program, and grades they earned throughout schooling. Likewise, it contains a personal note from an assigned teacher. In that excerpt, a teacher usually points out some strong sides and interests of a student and sometimes mentions aspects that a student needs to improve.
Education World Wide issues Transcripts after the student finalizes the grade. In case a student continues in our online school, we won't issue a Transcript unless parents specifically request it. However, if a student is moving to a different school, regardless of whether it is traditional or online, we will issue the Transcript. That document will be necessary for the enrollment into the other school because it proves that a student has passed on a certain grade and can be enrolled into the next one.
Transcripts issued by the Education World Wide originate from Florida (US) because our school is based and registered there. Given that we are an absolutely legitimate school that follows the respectable US curriculum, our Transcripts are recognized and accepted by schools and other institutions anywhere in the world. You can rest assured knowing that your child can continue their education elsewhere without any problems after completing the grade with us.
High School Diploma
Upon graduation from our online high school and earning at least 21 credit points, a student will receive a high school Diploma. A document that proves they successfully finalized secondary education and are ready to go to college or a university. Like Transcripts, our Diploma originates in Florida (US), but it is recognized and accepted internationally. It is not a so-called international diploma because it is issued in the US. It is a national diploma for any student from the US and has the same value as a high school Diploma from any other registered American school.
Our graduates from the rest of the world receive a diploma from an American school (because that is what Education World Wide is). However, that Diploma is recognized and accepted internationally, and they will be recognized as students who attended an American school. Additionally, our Diploma has an Apostille certificate attached to it. Apostilliization ensures that foreign countries recognize the original document. Therefore, students with our high school diploma will have no trouble applying to a university in their home country or elsewhere in the world.
We recently discussed this topic in our monthly live podcast Let's Talk About It – take a look at the video below. If you need any additional clarification about the documents that we issue as a school, feel free to contact us via admissions@eduww.net.