Nowadays, the online world provides many options. The quality of services offered online often varies. That goes for schools as well. Since more and more children choose online education, many questions arise. Whether you are a student or a concerned parent, if you have any worries about how online school functions, this article is for you.
Many wonder if online classes are harder than face-to-face ones, and even if a student and a tutor can overcome a physical distance? We also asked our tutors what are the biggest challenges when it comes to teaching in an online school. Keep on reading to find out what they said, and put your worries to rest.
Differences and Similarities
There are considerable differences between the two systems when we talk about online education on one side and traditional schools on the other. However, many similarities are very often overlooked. Of course, not all online schools are as good as the other ones, but the same goes for the regular ones.
Whether online or traditional, good schools aim to provide comprehensive knowledge to their students. They follow high-quality curriculums and offer a well-rounded education that prepares students for their future careers. For an online school to be worth your time and money, it must be registered by an education department. Also, the curriculum it uses should be accredited by organizations of importance.
Many online schools use the exact same curriculum as traditional schools, so there is no need to question if you are getting a quality education. As we explained previously, there are a lot of aspects that online schools have in common with traditional ones. But you could question whether you will have difficulties following lessons through online classes? We can assure you that this is not the case. If anything, it will be a more effortless experience than face-to-face classes.
Once you've checked registration and credentials, maybe you'll still have worries about transitioning from the traditional approach of learning to the online world. Fear not! We are here to guide you through the differences.
The main difference in providing students with excellent and high-quality knowledge, schools make in the way they conduct lessons. Online schools primarily teach online, and entire communication between tutors, students, and school administration occurs in the virtual world. Traditional schools, of course, imply physical presence. If you fear that it would be harder for you to follow lessons via screen, here are a couple of reasons why you might reconsider that thought.
The Upper Hand of Online Classes
To simply answer the "elephant in the room" question – no, online classes aren't harder than face-to-face learning. Although a distance between a tutor and a student can be considered a disadvantage, it can be easily overcome. EduWW uses an interactive online platform that follows lessons with pictures, videos, and audio material that makes the classes more engaging. Our diligent tutors are excellent and very thorough when it comes to teaching, and they make sure that students are getting the best out of the online school.
So if the student is eager to learn and provided with this kind of high-quality education, distance shouldn't be a problem. Progress made in technology allowed people to communicate with others in the opposite parts of the world. All it takes are a few clicks. With that in mind, we can say that the experience is almost the same as if you were actually in the room with the tutor.
But Wait, There Is More!
However, we say almost, because online courses offer many advantages compared to face-to-face courses. While face-to-face classes have their charms, online ones offer much more actually. Firstly, you can access them from the comfort of your home. That means no long bus rides in the various weather conditions. That means no sitting in classrooms all day long with many other students.
It also means more time for your other activities, and an additional bonus is the self-paced learning concept that EduWW offers and takes great pride in. You can choose when and what you want to cover and in what capacity. In the long run, when a student is in charge of personal time management, they also obtain good organization skills.
Secondly, we also offer individual classes. Those imply private time with your tutor where you have extra time and attention. One-on-one sessions also help our tutors establish a close connection with them and learn about their interests and affinities so they can accommodate and make lectures even more engaging via comparative conversations about their interests and the online learning material.
– The biggest challenge when it comes to online classes is keeping a student interested in the learning material. When I notice that their attention is somewhere else, I tend to step away from the lesson for a minute and just talk with a student about their hobbies or simply the things they like. Then I find a way to make a parallel with a lesson somehow, and I see their interest in a lesson rapidly grows – says Luke Sawyer, one of our attentive tutors, when talking about online classes with students in higher grades. Luke took upon himself a full-time job to provide his students with the best education possible.
And Even More!
When it comes to students learning the basics, in elementary or even middle school, our tutor Sophie says that when working with children, they can become restless as all children do.
– I try to keep their attention by using the interactive options that our learning platform offers. Changing the background to their likings wins me massive points with younger children. Also, mentioning some of their favorite cartoon characters and then putting them in the context of a lesson also works like a charm every time. Let's say we are learning the subject of Language art. And we are learning about primary colors. Peter Pan is a favorite character of one of my students. By explaining that Peter Pan wears a green suit, she will instantly remember how we say green – explains tutor Sophie Turner when asked what is the biggest challenge in teaching when it comes to the youngest of our online students.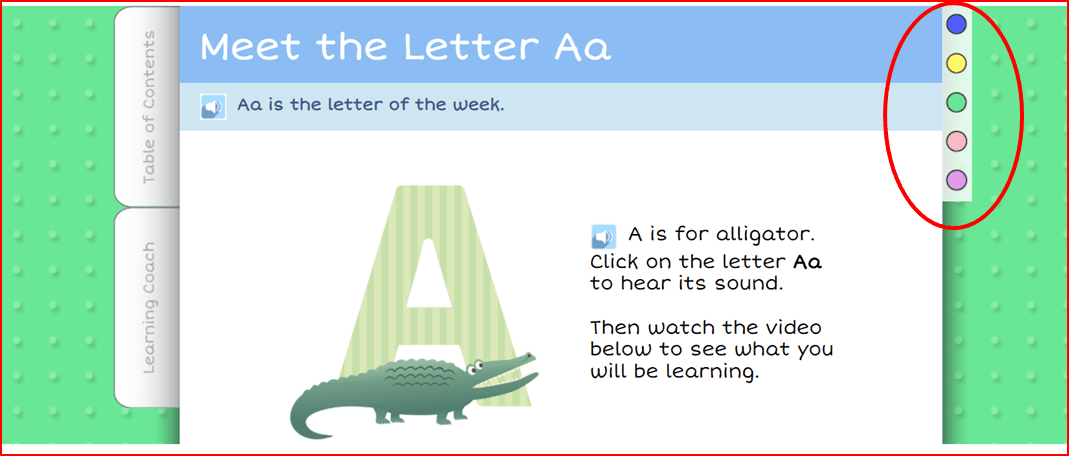 EduWW's online program also offers classes of different duration. We provide 15 minutes long consultations, and you can choose between 30 and 45 minute long classes. It is also what the "self-paced approach" implies. Our tutor Luke, for example, advises students in high school to opt for 45 minute long classes since the higher education learning material is more extensive and requires students to work a bit harder, thus longer.
However, no matter the degree program, you determine all. How much can you cover? How much you can manage to understand. You can also choose how much time you need in between all lessons. It all comes down to you.
A Summary
To summarize, we present you with a simple checklist of why online classes are not harder. In fact, they offer tremendous advantages:
the calm learning environment, aka your home

consequently more free time for other activities

self-paced learning concept

flexible timetable

adjustable to personal needs
Feel Free to Contact Us Any Time
We hope this article assures you that there is no need to worry. Online classes are NOT harder in any way, for sure. Quite the opposite, if you opt for an online school, soon you will see how many opportunities this world offers.
EduWW online school aims to offer the best possible education for everyone. We hope to see you as one of our students very soon. Feel free to contact us at admissions@eduww.net if you have any further questions. Our consultants would be delighted to help in any way they can.