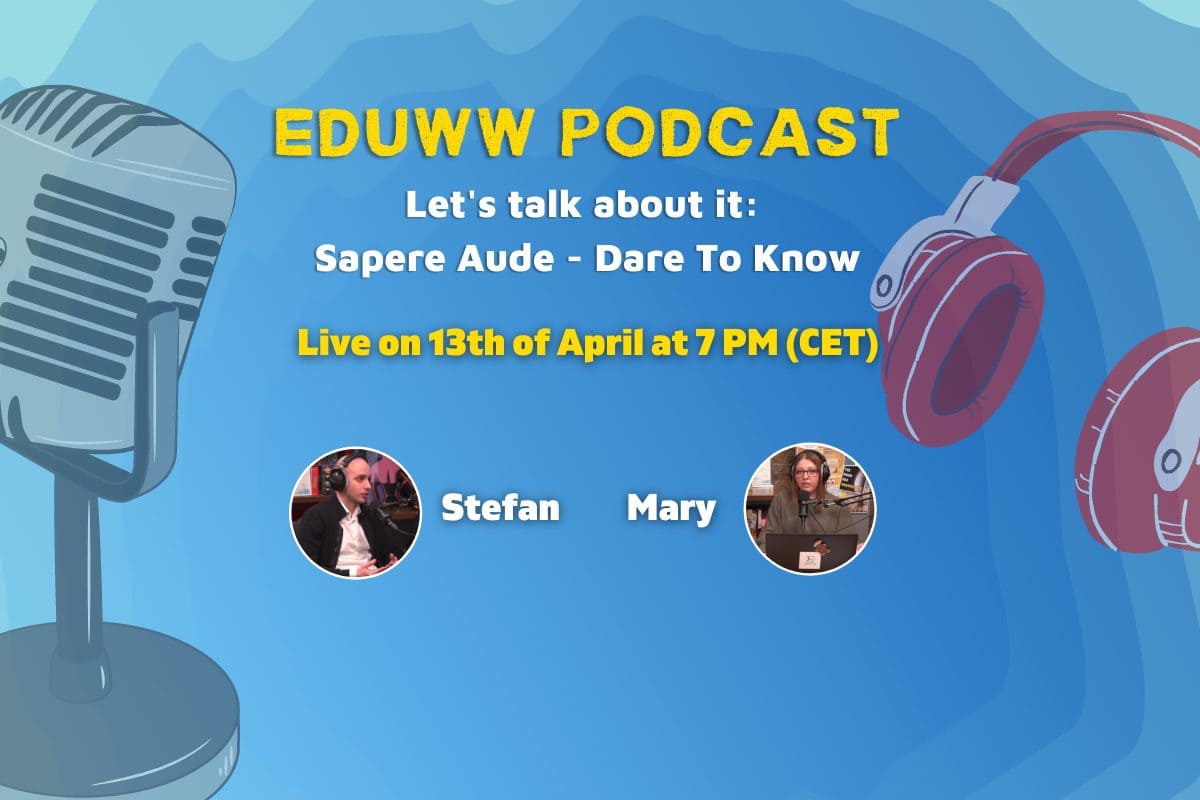 New live podcast coming up on April 13th at 7 PM (CET)
The fourth episode of the live podcast Let's Talk About It will happen on Tuesday, April 13th at 7 PM (Central European Time). This time we are talking about Sapere Aude – a motto of Education World Wide which means Dare To Know. 
It was Roman poet Horatius who used the words Sapere Aude to call the world for enlightenment. Hundreds of years later, in the 21st century, we raised this call and changed the world with the power of knowledge. Good education is now accessible to any child, regardless of where they live. 
Through online schooling, we inspire students to acquire knowledge and improve their skills. We motivate them to pursue their passion and thrive in the possibilities and challenges of the 21st century. Join us in our live podcast, where Mary and Stefan will talk about all the benefits of studying at Education World Wide and the difference we make regarding your child's education. 
You can subscribe to our YouTube channel by clicking on the YouTube button below. 
While you are there, make sure to watch some of our previous episodes in which we talked about online classes, internationally recognized diplomas, and grading at an online school. 
Let's Talk About It 
Let's Talk About It is an absolute must-watch podcast for parents and students considering enrollment into an online school. It is the only podcast that explains various aspects of online schooling with complete transparency and breaks myths about this form of education. Don't hesitate to contact us at admissions@eduww.net if you consider an enrollment or need any additional information. If you would like our team to remind you when our next podcast is coming up, fill in the form below and leave us your name and email address.