Meet Natalie Cinkova, a talented tennis player who currently ranks in the top 10 in her age category in Switzerland. She was introduced to tennis when she was only three years old by her father, who used to be a player and now is the coach. As the years passed, Natalie grew to love tennis more, and now she considers it "a complex and vast universe, full of ups and downs, sacrifices, and disappointments, as well as satisfaction and happiness."
Aside from being a very talented tennis player, Natalie is an excellent student. She has been a Sport World School (Education World Wide) student for two years and is planning to graduate from our online high school. In this interview, Natalie shares some of the most spectacular moments from her career. She tells us about how she uses the advantage of online schooling to get quality knowledge without sacrificing a sports career.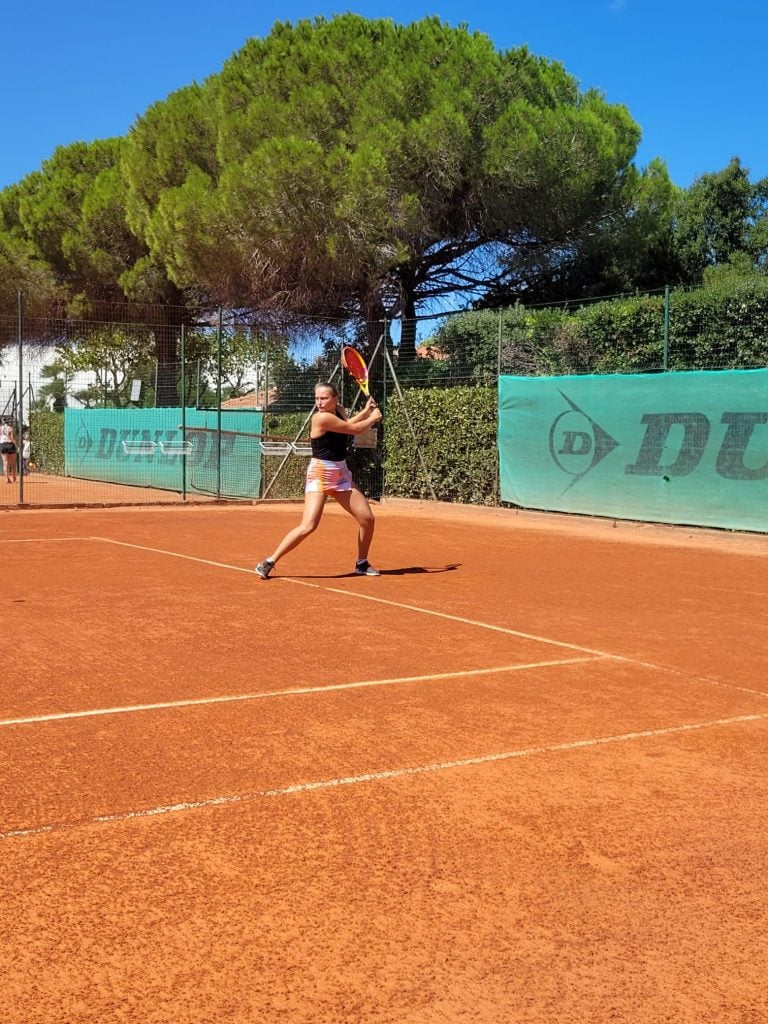 Can you tell us something about yourself, where you come from, and how long do you play tennis – when did you started playing this sport?
My father taught me how to play tennis when I was three years old. He drew me into this universe, a part of which I have lived ever since, and I make all of my decisions with the intention of giving myself the best opportunity at surviving the arduous climb to the top. When he was younger, my father enjoyed playing, but he later spent many years as a truck driver. By accident, he reconnected with tennis and started coaching. He has been my trainer ever since, and he was the first person to support me when I initially started playing this sport. I was born in the Czech Republic, but my family and I moved to Italy when I was a year old, and I have now been there for about fourteen years. Over the years, we have relocated frequently. We have been in Switzerland for the past two years. I'm eager to stay in this location for as long as feasible.
What do you like the most about tennis, and how did you start practicing it? What inspired you to start playing tennis?
A complex and vast universe, full of ups and downs, sacrifices, and disappointments, as well as satisfaction, happiness, and thanks for the successes attained, lies under the single word "tennis." As a spectator, this sport may appear simple, but it has many characteristics that make it a challenging and difficult world. Even if it's not your day, you can still win the match if you have faith in yourself and give it your all on the court. A match may frequently change in just two minutes. This is why I enjoy playing this sport since it never ends till the very final point. Rafael Nadal is one of the best players, and he serves as my inspiration. He is such a great tennis player because of his unparalleled mental toughness on the court.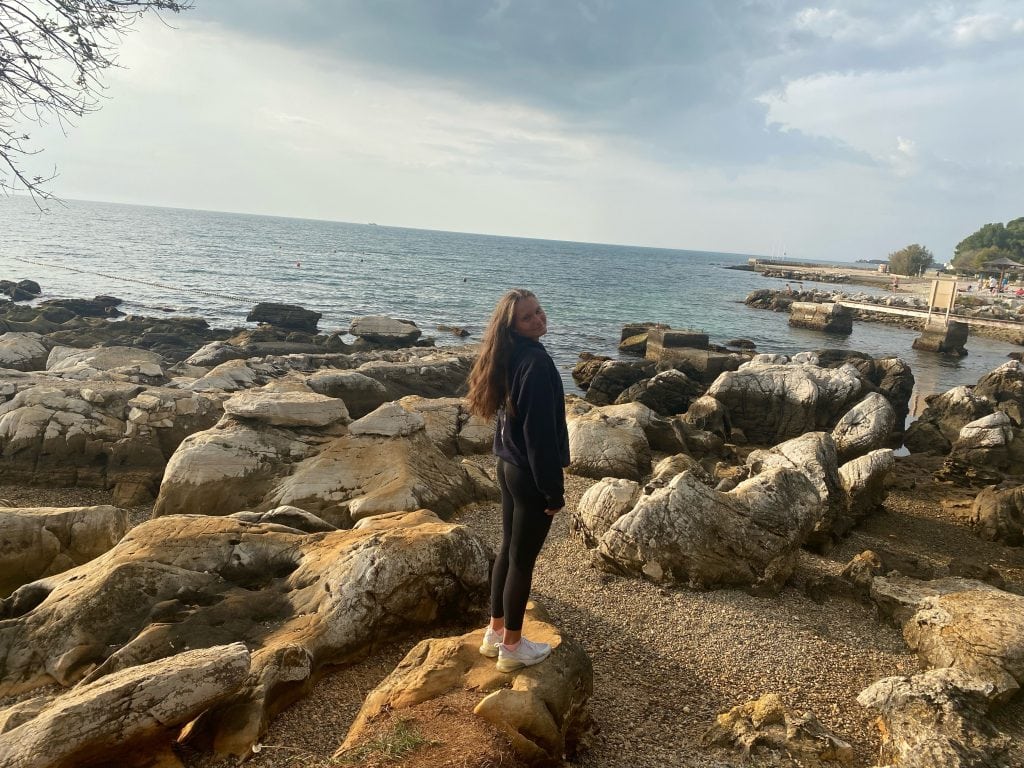 Do you compete? Can you name some of the most important competitions you have participated in or the results you achieved?
Yes, I do. I started competing when I was eight years old. I competed in my first ITF under-18 competition in Portugal in 2019. I didn't compete in any tournaments in 2020 or 2021 because of the pandemic. My best accomplishments in the under-14 division came in 2019 when I finished as a Finalist at the Lemon Bowl, one of the biggest competitions, and made my debut in an international under-14 event, again finishing as a Finalist.
In 2022:
– On the ITF JUNIOR circuit, I captured my maiden singles championship (J5 in Cyprus )
– Cyprus J5 doubles champion
– Pescara J4 doubles champion
– Horgen J5 doubles champion
I have concluded the year 2022 with the following ranking: 655 (ITF JUNIOR)
I rank among the top 10 players in my age category in Switzerland.
Do you practice individually or play in a club/sports academy?
Every day, I work out individually most of the day. I can practice a lot because my father is the director of a tennis academy. It is typically utilized in the morning to focus on technique, and in the afternoon, following lunch, I train with my second coach and sparring partner. I practice for more than five hours every day, which is a really demanding plan since, at the end of the week, I'm exhausted.
What are your goals when it comes to your athletic career?
For the following year, my goal is to play at least in the qualification of a junior Grand Slam. When it takes to the next few years, my objectives are very clear; I want to become a pro and play in WTA tournaments.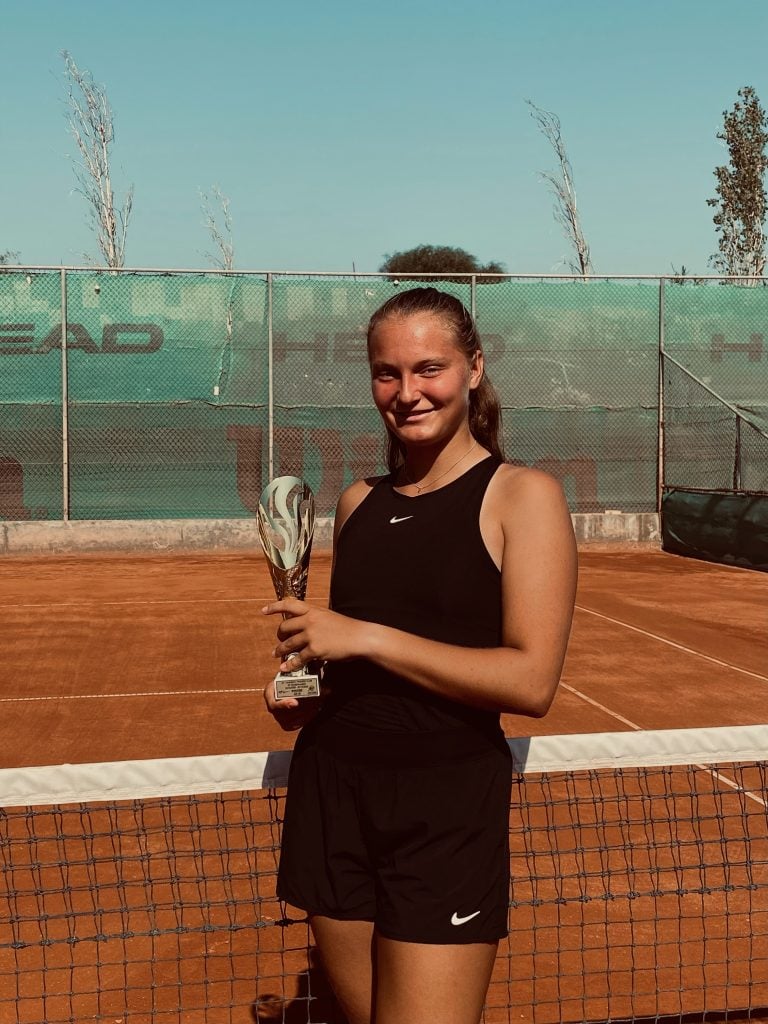 Can you take us behind the scenes and explain what a day in your life looks like – training, school, and do you have time for some hobbies?
My typical day begins with the alarm time at 7 o'clock, and it's followed by a hefty and healthy breakfast. From 9 am to 12 am, I have morning practice. I have one hour to have lunch and then from 1 pm to 3 pm, I have one more training. I get back home, and I eat a snack, after that, I do my school assignments and I study. Around 7/7.30 pm, I make dinner for my sister, my mum, and me. My bedtime is usually at 10 pm.
I have many hobbies, and due to my busy schedule, I don't have enough time for all of them. I love listening to music, which I do the entire day; cooking is my passion, as I can express my creativity through various recipes, and drawing, which I haven't done lately as much as I would like to.
How does online schooling help you manage your busy sports schedule with schooling obligations? Your grades are pretty great, how do you manage to do everything – any tips for your peers?
Because it's challenging to balance these two rigorous routes, online education is the most reasonable option for persons who compete in sports at the highest levels. I am able to attend all of my daily practices while also keeping up with my schoolwork when I study in this manner. I'm fairly organized; I use my afternoons to study and complete all of my homework by that evening. Sometimes I send them a little bit late, but I think the most important thing is to finish them. The most important advice I could give is to finish school even on bad days. You could feel fatigued and exhausted, but even though it's difficult, we must still complete the task. Avoid putting off tasks too long because you can become overwhelmed.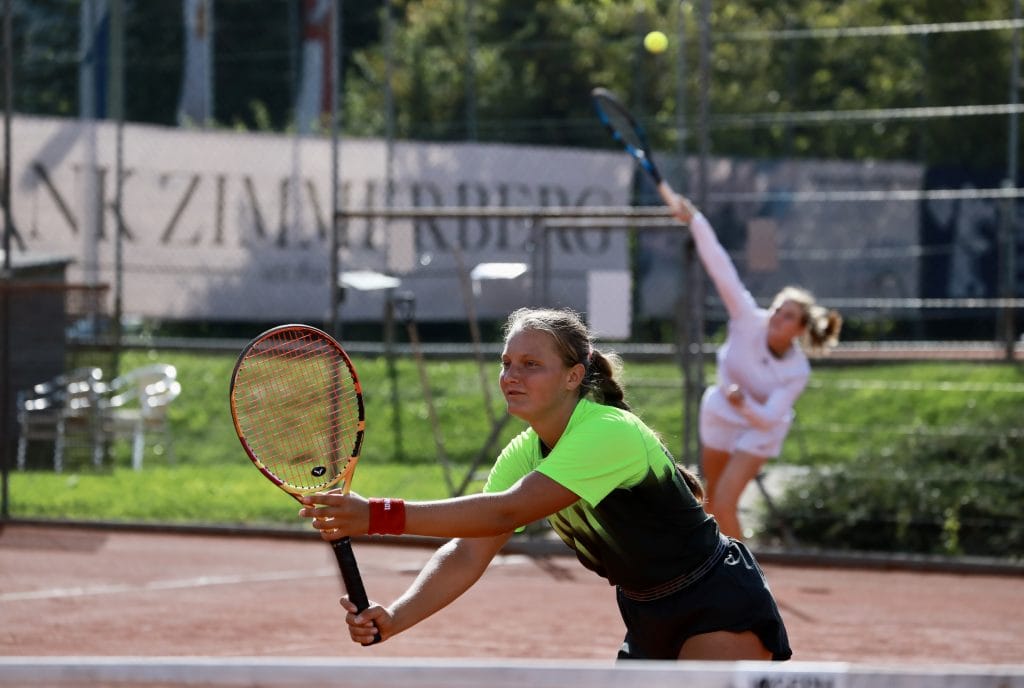 What do you like the most in EduWW?
This type of education is flexible, which I prefer. The variety of programs available provides students with a lot of options, and I think this is an important component of a school because each student should be happy and content with the educational path they choose. Spanish is my favorite topic since I love learning other languages and consider it to be one of the best.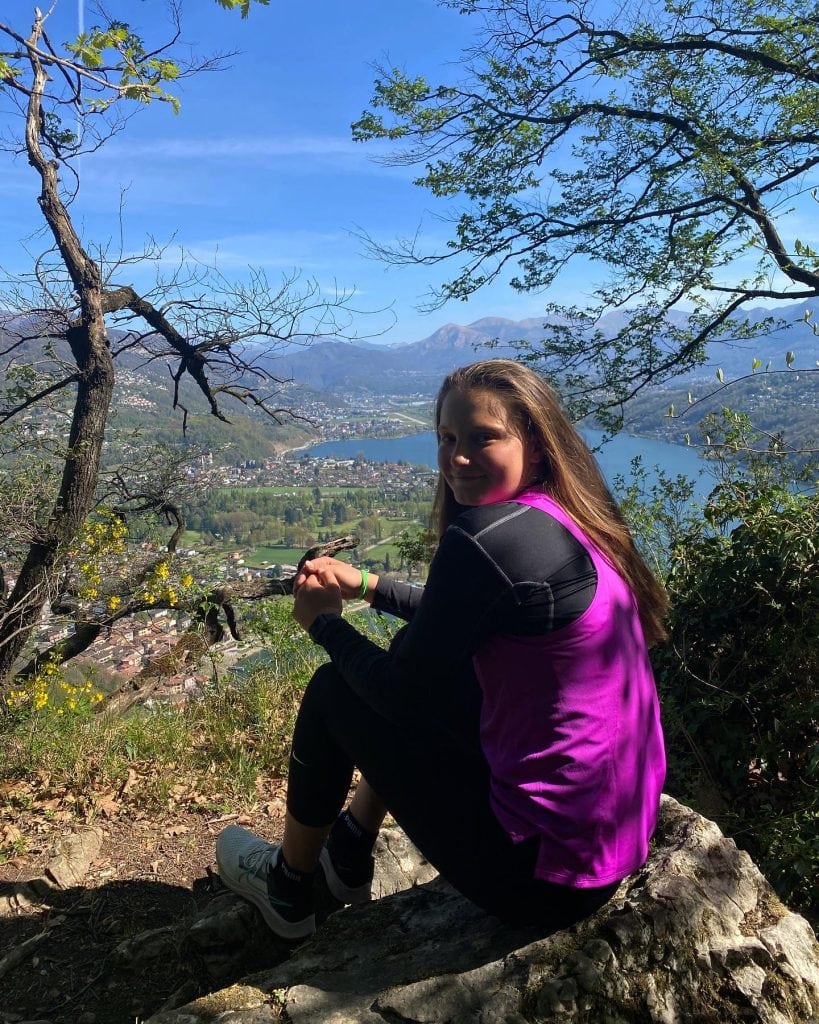 Are you planning to continue your education after graduating from high school, and if so, to what college or university would you like to go? What field of study will you choose?
I've thought about a few choices for what I might do after I graduate from high school. One of those options would be to receive a sports scholarship and attend college in the USA. Another factor would be how well I played tennis after high school; if I were able to compete professionally, I would probably choose online education. That would enable me to compete and travel. In the fields of languages, economics, and management, I want to be successful.