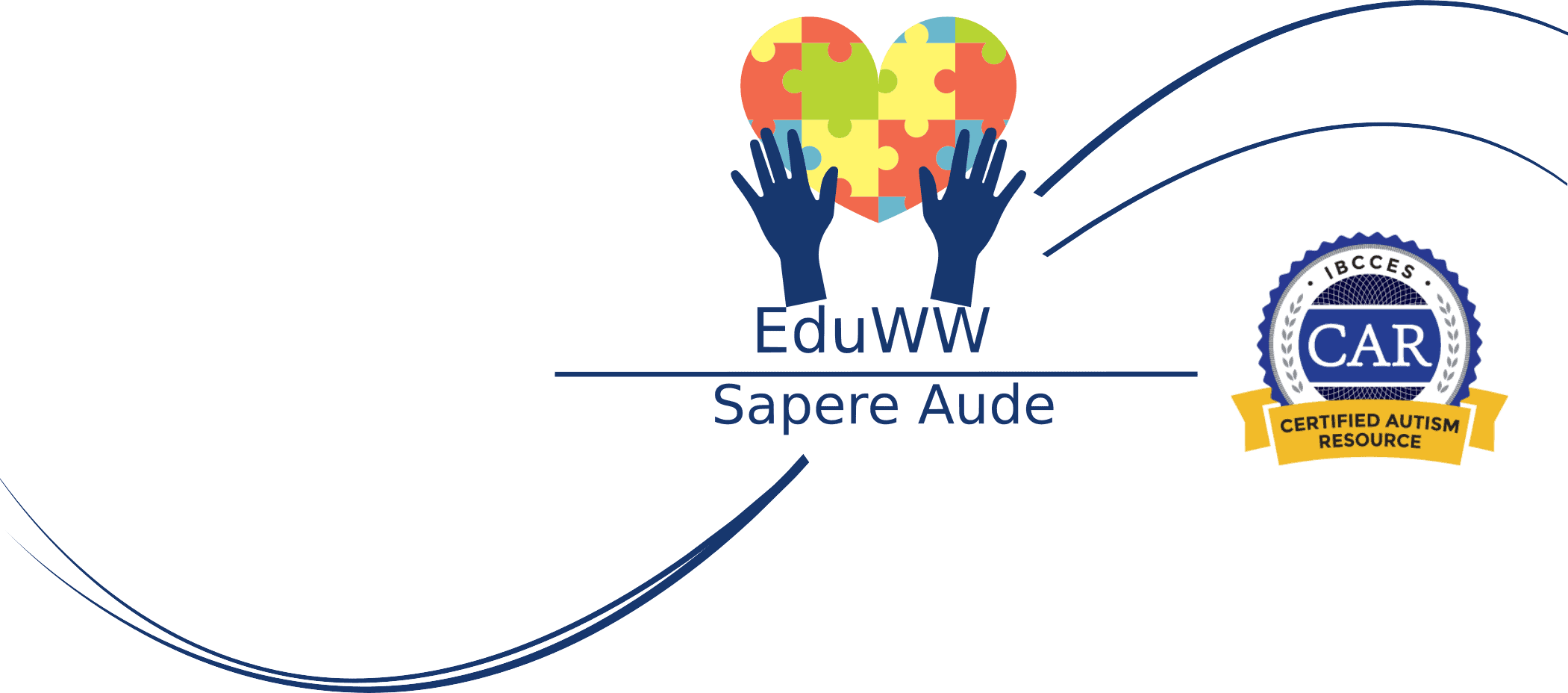 EduWW Suitable for Schooling Children With Autism
Education World Wide (EduWW) is recognized as an online education provider suitable for schooling children with autism. The International Board of Credentialing and Continuing Education Standards (IBCCES) has approved Ignitia, the online learning program that we use, as a Certified Autism Resource. Children on the autism spectrum have unique learning needs, which is why online school is a better option than regular school. In this article, we are going to cover all the benefits that Education World Wide offers to parents with children with cognitive impairments.
IBCCES is an institution that sets industry standards and reaches those who are affected by cognitive disorders. The board works in association with The Autism Society, and one of their joint missions is to make sure that individuals with autism get deserved education. After a review, the board found that the online learning program Ignitia meets the areas of Autism Competency that they have established.
EduWW – Online Education For Everyone
At Education World Wide, we believe that education is for everyone, which is why our online platform, program, and learning methodology are suitable for children on the autism spectrum. EduWW offers an all-around online learning program that covers grades 3 to 12. Our platform has easy-to-use navigation and improved flexibility that suits different learning styles of our students. Ignitia has interactive features and advantages that enhance the learning experience for both students and teachers.
Online Schooling for Children With Autism  – What Are the Benefits?
Regular schools are failing to provide an adequate education for children with autism. But, the nature of online schooling can solve potential issues. We are going to explain why online school is a better choice for a child with autism.
Online Schools Have Fewer Distractions
Classrooms in regular schools often have too many distractions for autistic children. Also, teachers are busy watching out the entire classroom, which in best cases has between 20 or 30 children. Even if a teacher is skilled to educate a child on the autism spectrum, they are not able to pay the individual attention that such a child may need.
On the other side, the online school has fewer distractions, because a child interacts with an online platform. Autistic children find this sort of interaction more appealing than the one involving people, such as teachers and other students. The less distracting environment helps them focus on the study materials. However, EduWW has one-on-one teaching support that we schedule on student's requests.
Customized Study Plan
One of the most significant benefits of online schooling is that students can impose their own tempo of learning. Our students can create customized study plans that work only for them. This also fits the unique learning needs of children with autism. Sometimes, they need slightly more time to understand a particular lesson or to cover a specific unit. In regular school, children have to follow the universal schedule and tempo that is equal for all students.
But, at EduWW all students study at their own pace. They can take as much time they need to comprehend learning material. An additional benefit of this is that they won't feel like they are different than the rest of the kids, which is always good for self-confidence.
According to some research, schooling children with autism demands visual instructions, and EduWW learning material is interactive and consists of written lessons, videos and assignments that introduce a dose of fun into the studying process.
Online Schools Are Safe Environment
It is not unusual that autistic children become victims of bullying in regular schools. At online school, bullying is not possible, which is why this form of education creates a safe environment for children.
Flexible Schedule
While regular schools have strict working hours and timetables of classes, online schooling platforms give you flexibility. You can organize your time the way it suits you the best. A child is not obligated to "be at school" at a particular time. They can log in to our platform whenever they want. This flexibility leaves plenty of room for other responsibilities, such as doctor appointments, therapies, or social activity.
Affordable Tuition Fee
Many parents think that online schools are outside their financial reach. However, EduWW has affordable tuition fees, and we even offer the possibility to pay it in up to 10 installments.
We Are Convenient Platform for Children on Autism Spectrum
As we have previously mentioned, Education World Wide believes that education is for Everyone. We are taking advantage of new technologies to make schooling available to children all around the world. The IBCCES recognized our online program as suitable for schooling children with autism. We are sure that our unique learning methodology and program will fit all of your needs.
If you are considering signing up your child to an online school, you can contact us anytime with no further obligations. Our education consultant will be glad to present to you with all the possibilities and opportunities that we offer. If you have a question, feel free to reach us via email at info@eduww.net.