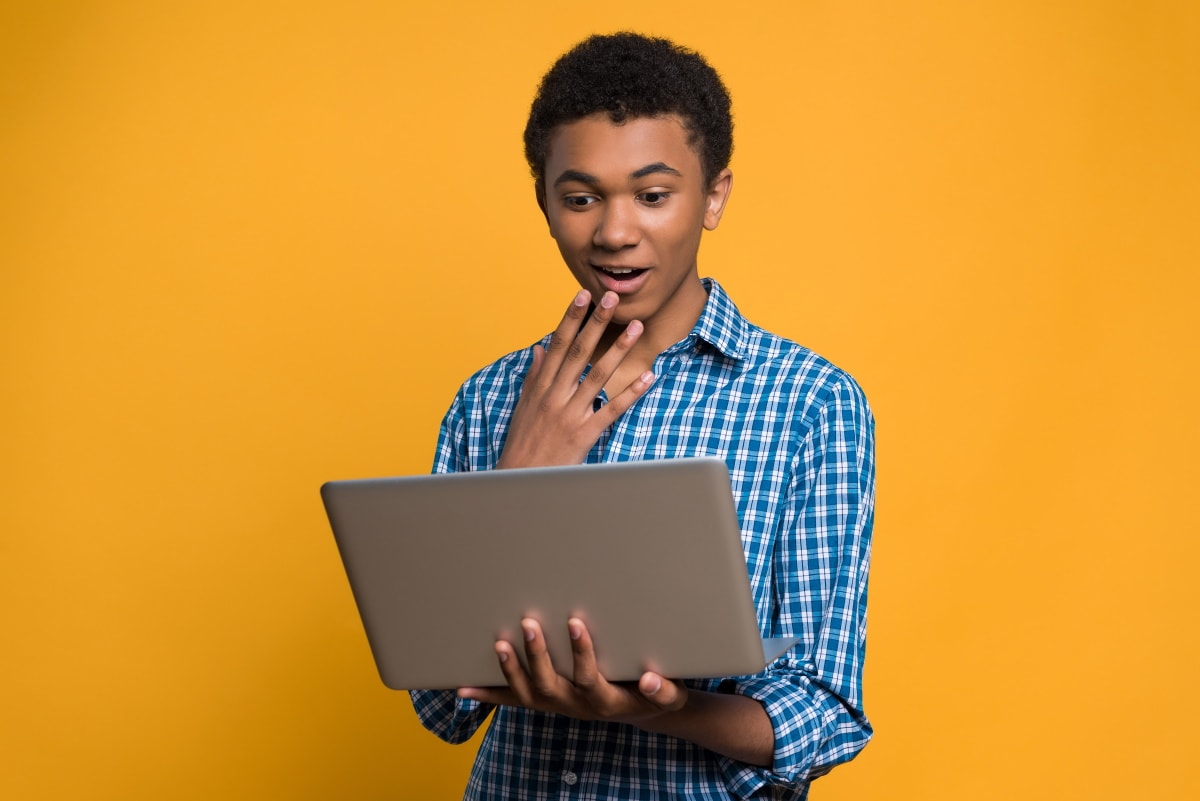 Who Can Apply To EduWW Online School?
As an international school, Education World Wide (EduWW) welcomes students from all around the world. We believe that education is for everyone. Thanks to the Internet, we can distribute our excellent curriculum, combined with our unique learning methodology, to students worldwide. EduWW doesn't impose any specific requirements that students have to meet to apply and enroll in our online school. Both application and enrollment are fast and easy.
Education World Wide headquarters are in Florida (US); however, we provide online education internationally. In one of our previous articles, we have explained how our international online school works and what kind of diploma our students get upon graduation. It seems that the information that we are US-based still confuses parents, who often ask if their child can be enrolled if they live in Europe, Asia, South America, Africa, or Australia. The answer is — of course, you can, and you are most welcome to join us.
We have to thank the Internet for enabling us to deliver education to all places in the world. Simultaneously, our students can learn at their own tempo, and they don't have to adjust to students from other places. We don't make any differences between native and international students. The enrollment procedure is the same, as well as the tuition fee and all our services.
How To Apply?
The enrollments at our online school are open during the entire year. You can apply anytime you want and start your grade from the beginning. We also accept transfers. You can join our school even in the middle of the school year. The application and enrollment process is easy. We need a scanned copy of a student's previous education transcript. That document serves to tell us what grade has a student previously finalized. To complete the application, we would also need a copy of a student's passport or other ID, so we can confirm their identity. You can send these documents to our email info@eduww.net, or you can simply fill out the Application form on our website.
Once we receive the documents, we will check a student's eligibility to enroll in the desired grade. Many parents usually ask if a student has to do some tests before enrolling. Not necessarily. It depends on what educational system they are coming from. EduWW follows UNESCO's International Standard Classification of Education (ISCED) and the European Qualification Framework (EQF). We accept students that come from different educational systems, and with us, they continue with a system that is recognized internationally. However, some students might have to go through the Placement program.
What Is the Placement Program?
If a student comes from the US school or another international school that uses a curriculum in the English language (IB, GCSE), they won't have to do any pretests. If they come from an educational system in their native language, rather than English, there are a couple of ways to go. It will mostly depend on what writes on their education transcripts. If our Admissions team can easily interpret the transcript, the school will enroll students in the desired grade.
However, educational systems from some countries issue vague educational transcripts that are not easy to understand. In such a case, we put a student through the Placement program. This program usually lasts one month and includes tests from core subjects — English language, Mathematics, Science, and History and Geography. This program aims to tell us the level of knowledge that a student possesses and tell us if they will be capable of following our program. A student goes through the Placement program after they are enrolled, so the result can't affect their enrollment.
The Enrollment
After we receive the required documents, there are two more steps before finishing and closing the enrollment. The Admission team will send the Enrollment form to parents to sign it and send it back to us. After that, parents will receive a link to pay the first tuition fee installment, and upon completion of this financial matter, the enrollment is officially over.
An education consultant and a teacher will provide a student with credentials to log into the platform. Likewise, they will organize a Skype or Zoom video call to explain the platform to a student and show them all features and tools they can use. The entire process doesn't have to last long, it can be done in up to 48 hours. However, that doesn't always depend on us. That makes Education World Wide one of the rare online schools with such a fast enrollment process. We don't drag out with the unnecessary administration.
Are You Planning To Enroll?
Are you considering enrolling your child in our online school? Please don't be shy, reach out to us. We are here to answer your questions and clear any doubts you might have. We understand that it isn't the simplest thing to transfer your child from regular to online school. That is why our team is trying to clarify all aspects of this form of education. Whether you have a question about our program, online schooling, the validity of Education World Wide, feel free to contact us.
Get in touch by sending us an email info@eduww.net, and our educational consultants will reply promptly, providing you with all the essential information. Once again, any child whose age suits elementary, middle, and high school can send an application to us. Regardless of the country you are living, or plan to live. The entire program that we provide is delivered online.