Inspire Child's Desire to Know
Summers are for having fun and enjoying the sun and nice weather. However, it would be wise to incorporate educational content in your child's daily summer routine. It's good that something tickles their curiosity and prompts them to learn even when there is no school officially. Learning through entertaining and interactive material is probably the best way to inspire a child's desire to learn. That is why SPARK Summer courses might be just the right thing for you and your child.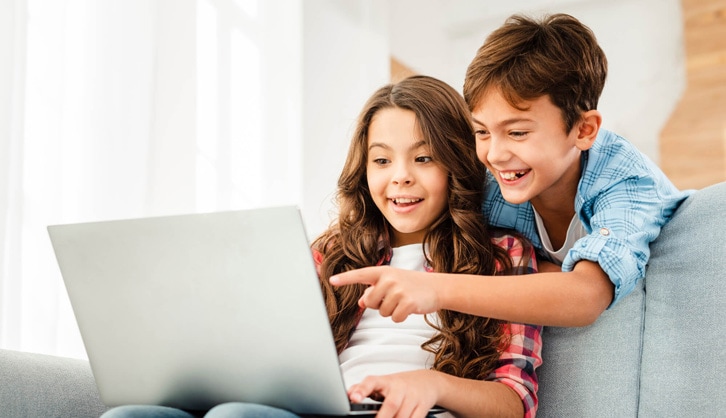 What Is SPARK?
SPARK is a video-rich program with instructional materials and assessment tools that provides children with knowledge in a fun and entertaining way. It consists of two courses – English Language Arts (ELA) and Math, and they both allow an individualized approach to learning. SPARK courses are structured and designed cleverly. They rely on the child's current skills and provide them with just the right content for improving those skills and learning further, simultaneously building the foundation of their learning habits and methods.
Each course consists of 17 to 25 units, and each unit has a pre-test, a lesson, and a post-test. Pre-test and post-test are virtually the same, and they are aimed to show how much a child has learned during the lesson. In other words, it is easy to measure the performance of each student. SPARK units cover different state standards in the above-mentioned subjects, and units have a particular structure.
It all begins with the introduction to the topic or subject of the unit, and vocabulary associated with it. A student learns all the terms relevant to that specific subject. As it turned out, most of the time, students have trouble understanding something, because they are not familiar with basic terms. The goal of this introduction is to make sure that each student understands what the lesson is about.
Further, the program gives direct instructions and puts into action what students have learned during the introduction. It shows them how it works. The third element is quite dynamic because it provides learning activities and guided practice that enables students to practice what they have learned.
Units end with the opportunity for a student to show what they have learned in a particular lesson. They do so by solving problem sets put in front of them. For example, for ELA courses, a student will have to read a passage from the text or recognize the text's details. When it comes to Math, a set consists of assignments through which a student demonstrates that they have mastered the lesson's concept.
Education World Wide, International Accredited Online School