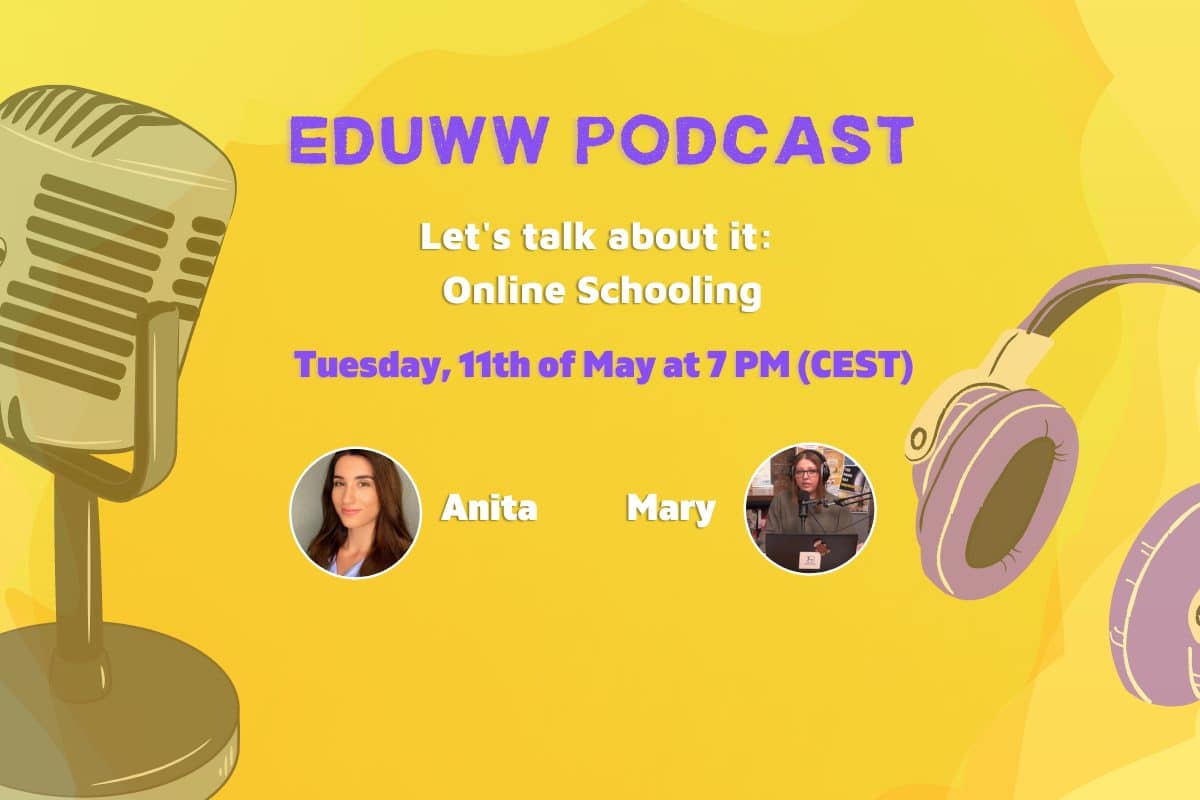 Let's Talk About It: Online Schooling
We are turning the 5th episode of our podcast Let's Talk About It into a live consultation. Mary's guest will be EduWW educational consultant Anita, and the two of them will discuss everything that parents usually want to know when enrolling their children in an online school. The podcast will be live on Tuesday, 11th of May at 7 PM (CEST). Do not miss the opportunity to join us and ask them any questions regarding online education. 
As we have mentioned on numerous occasions, Education World Wide offers free consultations for parents (and/or students) interested in enrolling to our online school. Online schooling is a relatively new area for many of you, and there are many aspects to consider before enrolling. That is why our friendly consultants are always there to answer the questions parents might have. It's not surprising that after talking with them, parents feel more confident not just in Education World Wide but online schooling in general. 
In the next podcast, Mary will ask Anita questions that parents frequently ask our consultants. So basically, this episode will tell you all you need to know about online schooling with Education World Wide. Save the date and make sure to join us. Subscribe to our YouTube channel by clicking the button below. 
If you would like our team to remind you about the podcast, leave us your email address by filling in the form below. In the meantime, check out previous episodes. 
Let's Talk About It: Dare To Know