One of the parents' biggest concerns when enrolling in Education World Wide is the language barrier. Given that we enroll international students, most speak English as the second language. Are their current language skills enough for following an educational program? We will talk about it in our next podcast, where our guest will be Mike, an English language tutor in EduWW.
How the curriculum for the English language is designed, and how does the entire learning program in the English language affect students' language skills? Why being schooled in English can't be compared with taking a language course or even having private English lessons? We will answer these and more other questions related to this topic. Make sure to join us – Tuesday, 16th of August at 7 PM Central European Summer Time.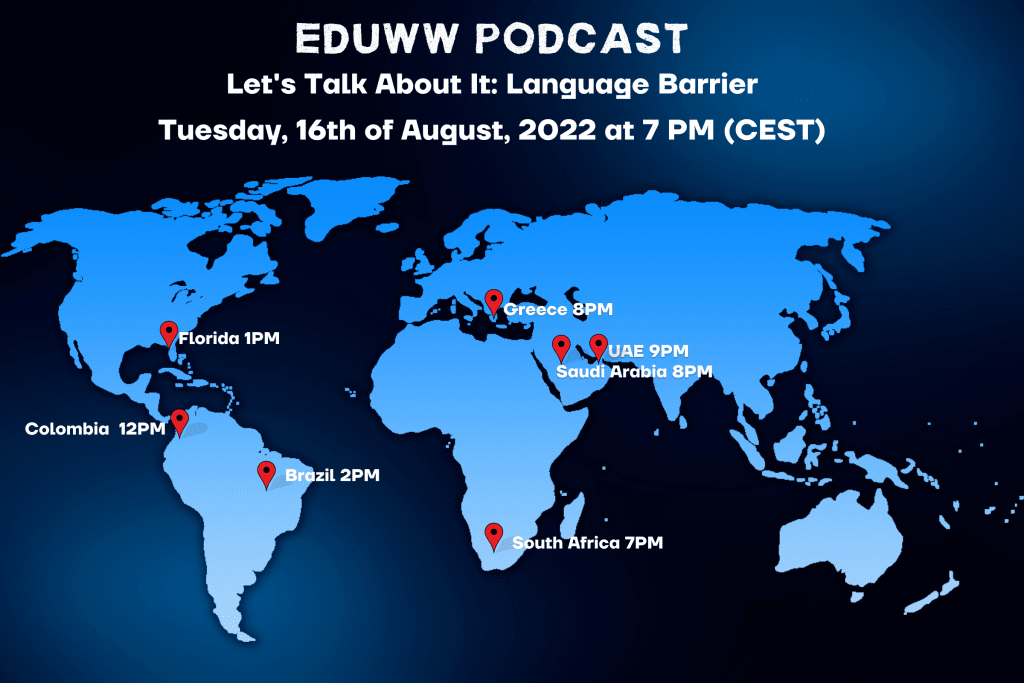 As always, our podcast is live streamed, so you are most than welcome to ask questions our hosts and their guests will answer during the episode.
Let's Talk About It – Live Podcast About Online School
It is an absolute must-watch podcast for parents and students considering enrollment into an online school. It is the only podcast that fully transparently explains various aspects of online schooling and breaks myths about this form of education. You can watch all our episodes on the playlist below. While you are on our YouTube channel, do not forget to subscribe, and if you find our talks interesting, share them with parents considering enrollment into an online school.