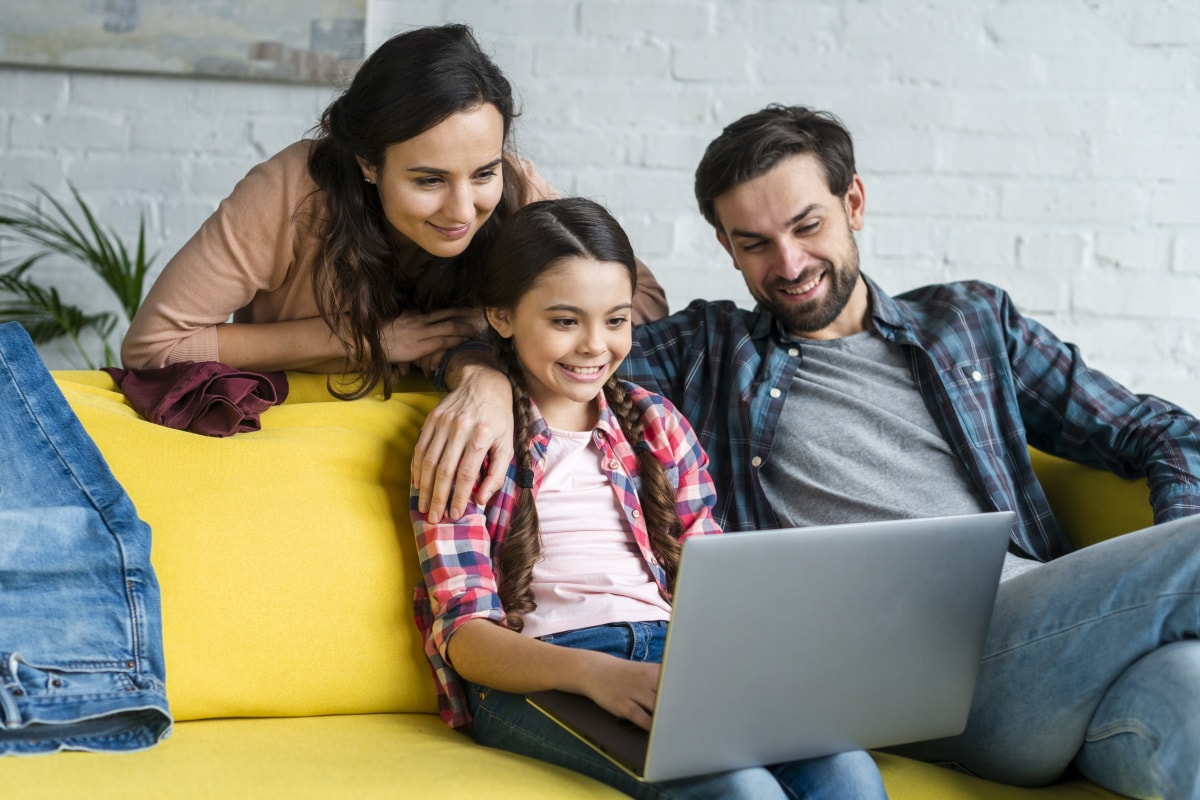 Homeschooling Tips for Parents
Switching to online school is a big change for a child. Some of them adapt quickly and easily, while others need a little more adjusting. Parents play a huge role. You can do a number of things to make the transition from regular to online school easier for your child.
There is an important difference in the way online and regular schools are working. At online school, students are more independent, and their schooling is flexible. But, that independence and the lack of structure can become an issue for some students. That is where parents can jump in and help their children establish some new habits. Those habits will significantly improve the effectiveness of their online schooling.
Tip 1: Help Your Child Create a Learning Schedule
Children who are attending online school or are homeschooled don't have a strict timetable and schedule. They can learn whenever they want to. But, some students, especially those at younger ages, are still not used to managing personal time on their own. Too much free time can sometimes lead to procrastination.
EduWW students can log into the platform, access learning materials, and do daily assignments 24/7. However, for some students, this possibility can turn into a trap. Students believe they have enough time, so they delay school until they are too tired to do it. Eventually, they will postpone it for the next day. This can turn into a bad habit. Because a student will avoid learning and ultimately, they will fall behind with their assignments.
You should help them create an individual learning plan and make sure that they stick to it. Nobody knows your child better than you. Establish a schedule that matches your child's rhythm and other responsibilities and obligations during a day. If you decide that learning time begins at 10 am every day, make sure it really starts at that exact time.
Tip 2: Establish Timeframe of Learning
The online school doesn't require a student to spend six to eight hours of constant learning as the regular school does. It is up to each student how much time they will spend on our platform. According to our current students, some of them spend at least two hours per day on learning. That is enough time to learn and do the assignment.
However, every student is different, and each of them has different abilities and focus, so some of them might need a bit more time to learn. As a parent, you can help your child discover a timeframe that is sufficient to do all daily assignments for an online school. It doesn't have to be at once. Perhaps they can learn for two hours in the morning and maybe two hours in the afternoon. Whatever it works best for them.
Tip 3: Organize Learning Environment
Now that you have helped your child determine time and length for online school each day, it's time that we deal with the environment. EduWW allows its students to learn from the comfort of their home, from a place that feels most convenient for them. All they need is a computer or laptop. Space in which a student learns has to be good for studying, next to a window, if possible, without any distractions and with a strong Internet connection.
We wrote an article about what students can do to reduce distractions while they are learning. If you missed it, check it out now and share these tips with your student.
Tip 4: Talk About School With Your Child
Online students usually learn on their own without a teacher. We made sure that learning materials are comprehensive so they can understand them on their own. But, as a parent, you can help a lot. Ask your child to tell you what they have learned today or what assignments they have for tomorrow. Make it look like you are asking out of curiosity. Instead of just answering your questions, they will start telling a story, and that is the best way to make sure that your child learned a lesson with understanding.
We encourage parents to be involved in online schooling for as much as their obligations allow them to do so. But, in case a student needs additional help with learning, we provide one on one teaching support.
Tip 5: Monitor the Time Your Child Spends Online
Since this is an online school, your student will have to spend some time in front of the computer and online. We know children like to spend time on their phones after school. Ensure that your child is not online more than you think they should be. Make sure that they make short breaks while they are learning online. Encourage them to do some physical activity whenever they can, and of course, to talk with friends in real life rather than just over the phone or Internet.
Need More Advice?
We hope that these tips can help you if you recently enrolled your child at online school, or started homeschooling them. We also know that schooling at home is currently the reality for all parents worldwide, and these tips can be helpful even if it is just for a short period of time. But, if you are considering an online school as a permanent solution for your child, you should know that registrations at EduWW are open during the entire year. If your student is transferring in the middle of the year, they won't have to pay for the full year, and they won't have to start grade from the beginning.
If you have any questions regarding online schooling, we are here to answer them. Feel free to write to us at info@eduww.net – our team will kindly answer all your inquiries.