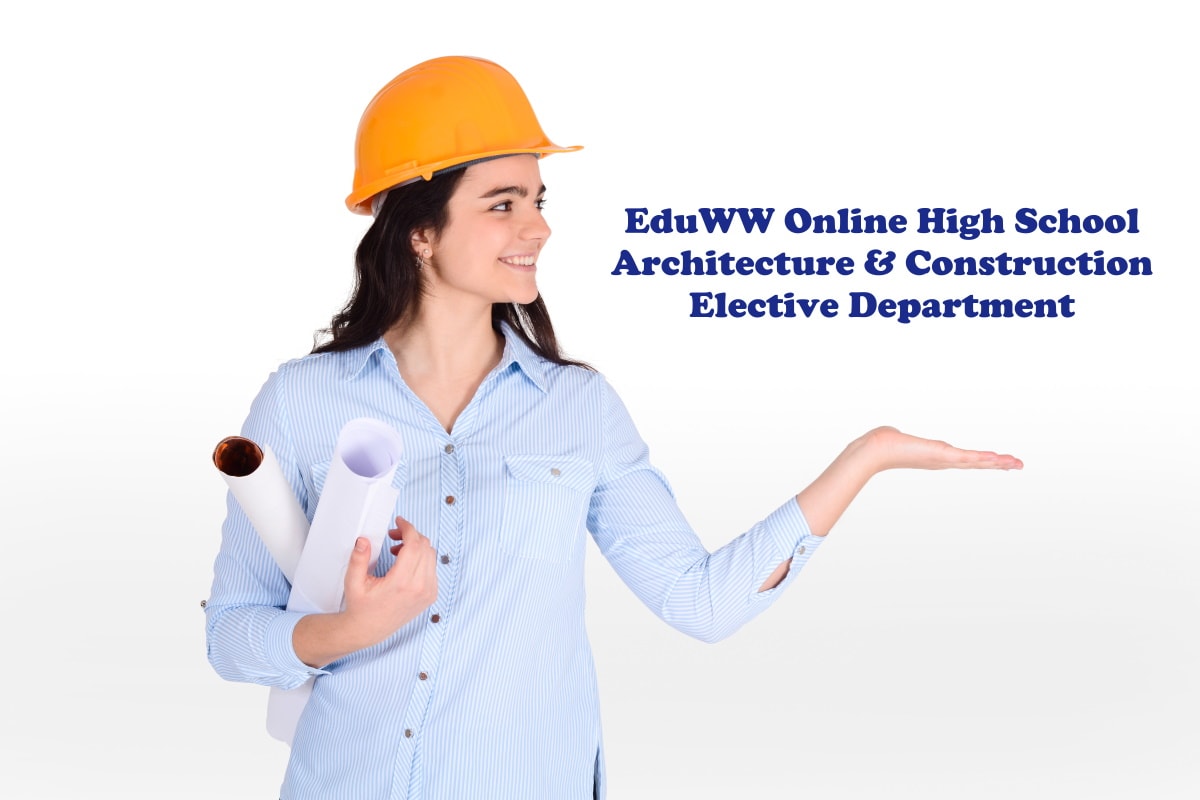 For Those Who Want to Shape the World
"Even a brick wants to be something."
These are the words of famous American architect Louis Kahn, and it seemed to us that they are just the perfect opening for this article. In it, we are going to introduce you to the Architecture & Construction Department at EduWW Online High School.
Architecture goes beyond designing buildings. It enhances our everyday life with both functionality and aesthetic design. It acts like a mirror of the culture and history of one nation and connects the past, present, and future.
Careers in the field of architecture involve designing, planning, managing, and building a structure, and they also include maintaining the finished environment. As the highways, tunnels, bridges, and buildings will need upkeep and repair within the coming years and on into the long run – there will always be a need for skilled individuals in this profession.
Jobs in the field of architecture are usually among the highest-ranked and highest-paid. Additionally, that industry has a relatively low unemployment rate, which means that it is relatively easy to find a job. Although, this depends on the country to country worldwide.
Architecture & Construction Department
It's during High school that the majority of students ask themselves what they would like to do in the future. Who they want to be? Based on their desires, they choose particular study programs on colleges and universities, which can have a defining role in their future.
EduWW helps students discover what they are passionate about, through Career Exploration subjects at online middle school. While at online high school, we enable them to get the basics in the fields they are curious about. For students interested in planning, designing, and construction – the Architecture & Construction Department is a perfect choice.
That department consists of two elective subjects – Introduction to careers in Architecture & Construction and Construction Careers. Both these subjects cover the history and future tendencies in these fields. Therefore the students will get elementary knowledge, which is the perfect foundation for their higher education studies.
Introduction to Careers in Architecture & Construction
A student gets an overview that helps them make a career decision for the future. They can follow one of three pathways: Design and Pre-Construction (Architecture and Engineering); Construction (Construction and Extraction); and Maintenance and Operations (Installation, Maintenance, and Repair). This elective teaches them that architecture is not limited to buildings and structures, or urban environments. A student will get a much broader view and a holistic understanding of how Architecture and Construction as industries can impact the world.
Construction Careers
This elective student gets a sneak peek into the basics of construction, building systems, engineering principles, urban planning, and sustainability. They will learn key building techniques, including green building, safety practices, and regulations that must be followed.
EduWW Elective Departments
EduWW offers more than 90 elective subjects to its students. To make it easier for them to navigate those subjects, we divided them into 13 elective departments. Architecture & construction is the first that we have introduced, and in the future, we are going to present others as well. In the meantime, you can check the full list here. If you have any questions regarding our program or online schooling in general, don't hesitate to ask us by sending an email to info@eduww.net. Our education consultants will reply within 24 hours.