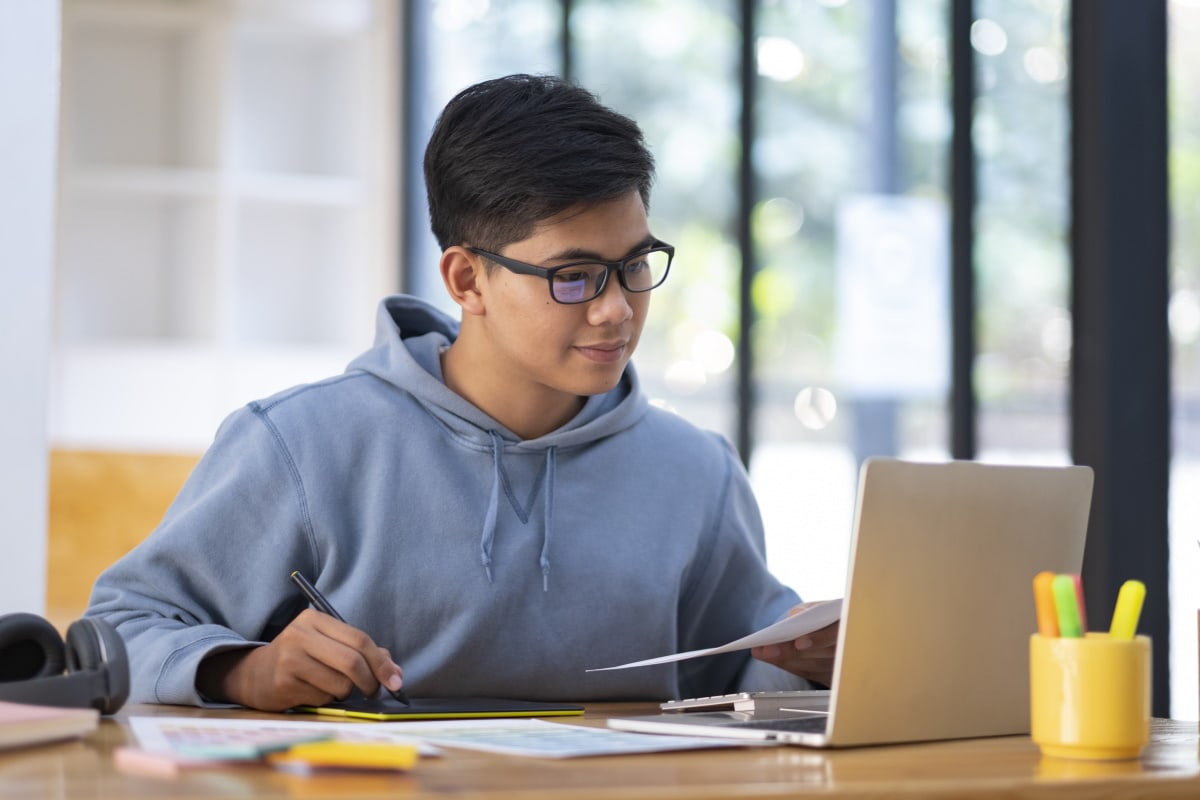 Finish Your Grade Online and Pay As You Go
For all students who, due to the current global situation, don't go to school, Education World Wide (EduWW) has a special offer if they transfer to our online school. Firstly, you can finalize your grade at our online school by paying 300$ monthly tuition fee. Secondly, you don't have to start the grade from the beginning, just continue where you have left in your previous school.
The global outbreak of the coronavirus has put the entire world in lockdown. Within a week, our lives have changed in every aspect. That situation affects every single one of us, including students of all ages worldwide. Many students spend time at home since the schools don't work. All that raises concerns on how they will finish their current grades.
Some countries have schools that are prepared for this situation. They have online platforms so their students can continue to study virtually. However, many regular schools worldwide don't have that option, and their students are currently without education. In such a situation, EduWW is the perfect solution to your problem.
We understand that this outbreak has put parents in an unenviable financial position. Our Academic Board allowed students to transfer to our school without paying the full tuition fee. Students won't be obliged to do the entire grade from the start.
Who Are We, and What We Do?
EduWW is a certified online school that provides online programs for elementary, middle, and high school. Our headquarters are in Florida (USA), but we are an international online school. That means that we accept students from any part of the world. Even better, our diploma is internationally recognized and accepted.
The entire learning process happens online, and our online learning platforms are modern, intuitive, and easy to use. The program is interactive and simplified so students can understand the lessons on their own. Still, if they have any questions, they can ask teachers via the messaging system inside the platform.
Each grade has four core subjects + two electives, and they are designed to provide high-quality knowledge and help students discover and explore their personal interests and affinities. Feel free to explore the program per grade on our website.
Students will have 24/7 access to all learning materials, and they organize their learning time individually. We understand that many of you don't understand how online school works, but don't worry. Our education consultants will gladly answer all your questions and guide you and your student during the process of adapting. If you have any questions, you can write to us at info@eduww.net.
You Don't Have to Pay the Entire Year
We are a private online school, and our tuition fee is 3000$ per year. Also, we allow families to pay it in up to 10 installments, which is 300$ per month. However, for all students and their families who are hit with this global health situation, we provide the possibility to pay tuition fees only for the months that they need to finalize the school.
In other words, you'll be paying only for the months your student uses our online learning platform, instead of the full tuition fee.
As a certified online school, we don't follow the calendar of regular schools. Our enrollments are always open, and our students can start school whenever they want. There is no due date to finalize the grade at online school. After students finalize their current grade, they can decide whether or not they are going back to regular school, or stay at EduWW.
How Do We Choose What Lessons Will Our New Student Learn?
Once the student transfers to our online school, we will initiate pretests for every core subject, meaning that there will be four pretests. Results will show us what lessons the student has already mastered, and what part of the program they have yet to learn. Therefore, the platform will unlock only the necessary lessons in each subject, so the student will not have to learn everything again.
That speeds up the process a lot. Plus, with a lot of free time that they spend at home now, students can finalize their grades online faster then they would do in regular school.
How to Apply?
Our application process is straightforward and fast. We usually ask families to send us the latest education transcripts and a copy of the passport or other ID of the student. However, due to the current situation, we are aware that you might not have the recent education transcripts, nor can you get them since the schools are in lockdown.
If you are transferring, you can send us the previous education transcript and a copy of the passport so that we can enroll the student. But, during the time your student spends at EduWW, you'll have to provide us with their transcripts from the current grade.
If you want to apply, fill in the form on the Application page. Make sure to enter all the necessary details. Our education consultant will contact you soon, and we can begin the enrollment process. That usually lasts between 24 and 48 hours.
Get in Touch
If you are still not sure whether or not our online school will be the right choice for your student, we can give you free access to test our platform before you transfer. Don't hesitate to contact us if you have questions about online schooling with EduWW, our programs per grade, our service, tuition fee, payment options, or anything else. You can always write to us at info@eduww.net. Our team will help you with all inquiries as fast as possible.