Dual Diploma Increases Your Chances of Getting Into Your Desired University
Boost Your Chances of Getting Into the Desired College
Education World Wide has a special offer for online high school students who plan on going to college. We have established EduWW Dual Enrollment, which allows you to get a high school and an undergraduate diploma. By signing up for the 12th grade at our online school, you can simultaneously enroll in the ATHE Level 3 Business and Management course at a special price. After finalizing these programs, you will get a dual diploma and acquire academic credits, which will significantly improve your chances of being accepted to universities worldwide in programs for business or management.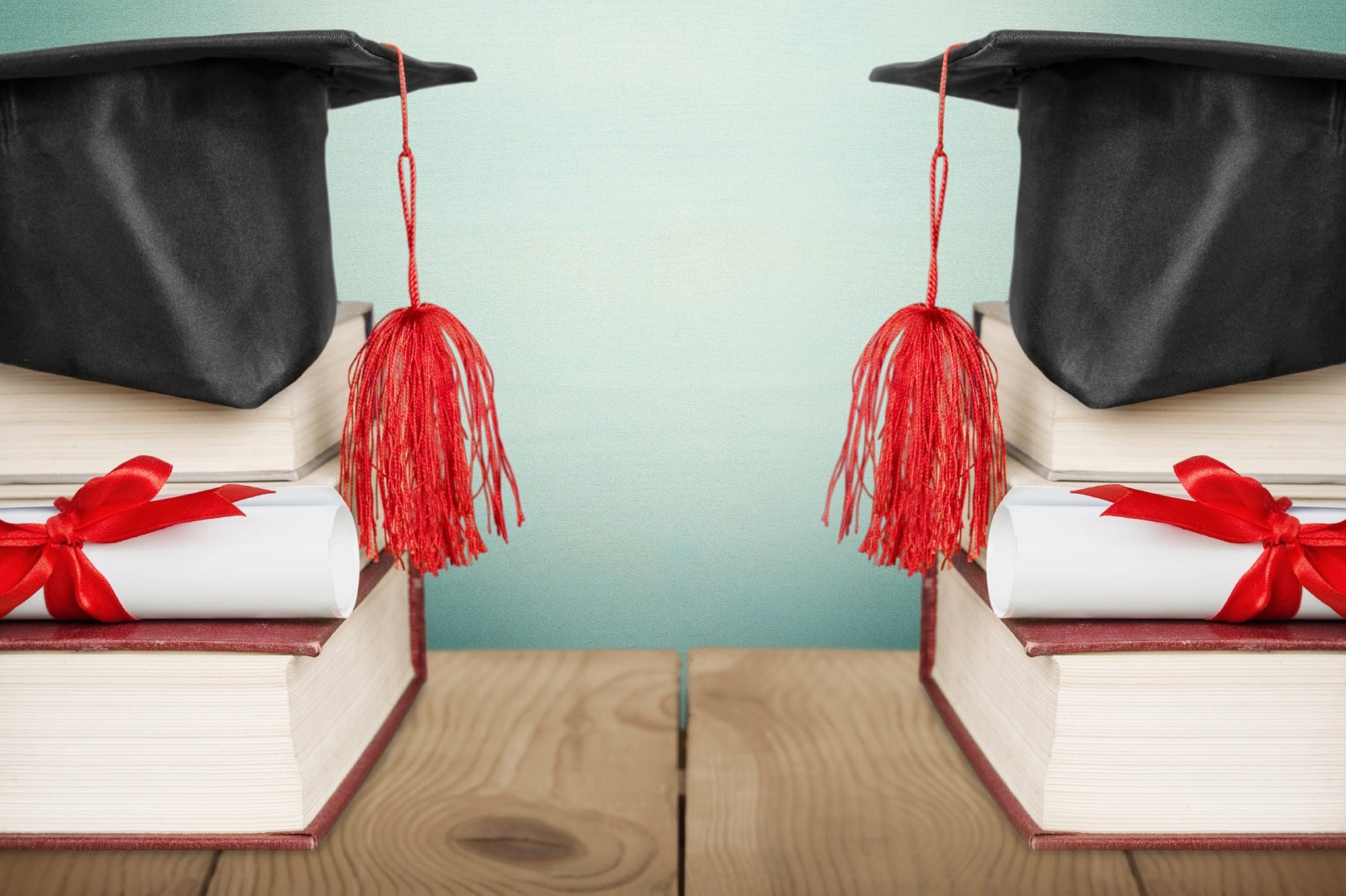 By taking the best from both US and UK schooling systems, EduWW provides its students with incredible possibilities. Since our online school is registered with the Florida Board of Education, our high school carries US academic credits. On the other side, we possess the Award for Training and Higher Education international accreditation (ATHE), which means that some of our programs also carry UK academic credits. That is why we decided to combine them into a unique offer that will boost your chance of getting into the desired college. Also, with this dual diploma, you can continue higher education at our Online Business Academy.
EduWW Dual Enrollment is a special offer for students in their senior year of our online high school. In continuation, you can read all the important information about this offer. 
EduWW Online High School
Our online high school program covers four grades, from grade 9 to grade 12. Each grade has four core subjects and two electives per semester. You can ask the consultant to send you the Course Catalogue to review all available elective subjects.
EduWW, high schoolers, gain knowledge that gives them a solid foundation to proceed to college or a university. After finalizing all four grades, they carry 22 academic credits (the US system). Each core subject carries one credit, plus some electives earn you 0.5 credits – overall, it's 22. 
With our high school diploma, a student can apply to a range of colleges and universities worldwide. With the apostille certification, our academic transcript is valid throughout the entire world. 
Level 3 in Business and Management
Level 3 program in Business and Management is an entry-level university program that allows students to gain basic knowledge in these two fields. The course gives learners the required qualifications to enter a University level program and earn a business or management degree.
The ATHE and Ofqual regulate this program, and EduWW has it in its offer. Level 3 has six mandatory units that students have to cover and carries 120 UK credits. Those units are:
Managing Business Operations
Managing People in Organisations
Maximizing Resources to Achieve Business Success
Working in Teams
The Business Environment
Effective Business Communications
EduWW Dual Enrollment
This special offer is perfect for students interested in pursuing careers in Business and Management. You can earn a high school and an undergraduate diploma, as well as academic credits that will significantly improve your chances of getting into a college. 
Thanks to the ATHE Level 3 diploma, you'll be able to go to a variety of programs in Business and Management at UK colleges. Likewise, this diploma is widely accepted in Europe and even at some universities in the US. But, if you are planning on applying for the US colleges, you'll have a slightly better chance of getting in, thanks to academic credits from EduWW high school. 
FAQ
How Long Does This Program Last?

Our Academic Board estimated that EduWW Dual Enrollment program lasts 12 months. Since our online high school enables students to establish individual learning plans, the same will be the case for this dual enrollment. However, our education consultants will be there to guide you and help you throughout the entire process.
How Much Does It Cost?

The special price of EduWW Dual Enrollment program is 3500$ if a student attends online group classes and $4000 in case a student needs individual and group, online classes. You can pay it in up to 10 instalments. The tuition fee covers all – 24/7 access to all learning material, teaching support, customized learning plans, apostille certification for a dual diploma. EduWW does not impose any additional charges.
Who Can Apply for This Program?

All EduWW high school students who are at their final grade, and are interested in building a career in Business and Management are eligible for this program. In case you are not EduWW student currently, you can still apply for our Dual Enrollment program, but you'll have to transfer to our online school.

Applying is simple and straightforward. If you are already our student, all you need to do is write to your education consultant and discuss this dual enrollment program with them. In case you are not EduWW student yet, you can transfer any time of the year, by filling out the form on our application page. Here you can read more about the conditions of transferring to EduWW.
Can I Apply Only for Level 3?

Technically yes. We offer Level 3 as an individual program. It is available to everyone who has at least 16 years of age. However, the full price of the program is 2,500.00 $
Progression to University
Finalizing this program will increasingly boost your chances of getting into the University you like, especially if you are interested in Business and Management. First of all, the knowledge that you will get will be a solid foundation for understanding programs at the college level. Secondly, your dual diploma and acquired credits give you an advantage in comparison to other students. 
With EduWW Dual diploma, you'll be able to proceed to higher education both on-campus and online. Below you will find the list of programs at the acclaimed UK University that guarantee to accept students with the Level 3 diploma. Likewise, many universities in Europe and the US also accept Level 3 diplomas. If you are applying to colleges in the US, you'll have slightly better chances than other applicants because you are carrying US academic credits from our high school. 
EduWW is an end-to-end online education provider. Besides our elementary, middle, and high school, we also have an Online Business Academy. So you can continue higher education with us. Online Business Academy enables you to enroll and finalize Level 4 through Level 7 programs in Marketing. For example, after completing the Level 7 program, you are eligible for an MBA degree, or you can execute a professional role in management. 
The list of programs at the UK universities that directly accept the EduWW Dual Enrollment Program:
The list of programs at the UK universities that directly accept EduWW Dual Enrollment Program:

Birmingham City University Marketing – BA (Hons)
Birmingham City University Marketing – BA (Hons)
Birmingham City University Marketing (Professional Practice) – BA (Hons)
Birmingham City University Business Management – BA (Hons)
Birmingham City University Business Accountancy – BSc (Hons)
Birmingham City University Business – BA (Hons)
Birmingham City University Business (Professional Practice) – BA (Hons)
Birmingham City University Business (Marketing) – BA (Hons)
University of Bedfordshire BA (Hons) in Business Management
Cambridge Education Group (on campus) International Year 1
Coventry
Hull
LSBU
London (Birkbeck)
Sunderland
Leeds Trinity University Foundation year relevant degree
Leeds Trinity University BA (Hons) Accounting and Business
Leeds Trinity University BA (Hons) Business and Enterprise
Leeds Trinity University BA (Hons) Business and Marketing
Leeds Trinity University BA (Hons) International Business
Institute of Technology Carlow Bachelor of Business (Honors)
Education World Wide, International Accredited Online School