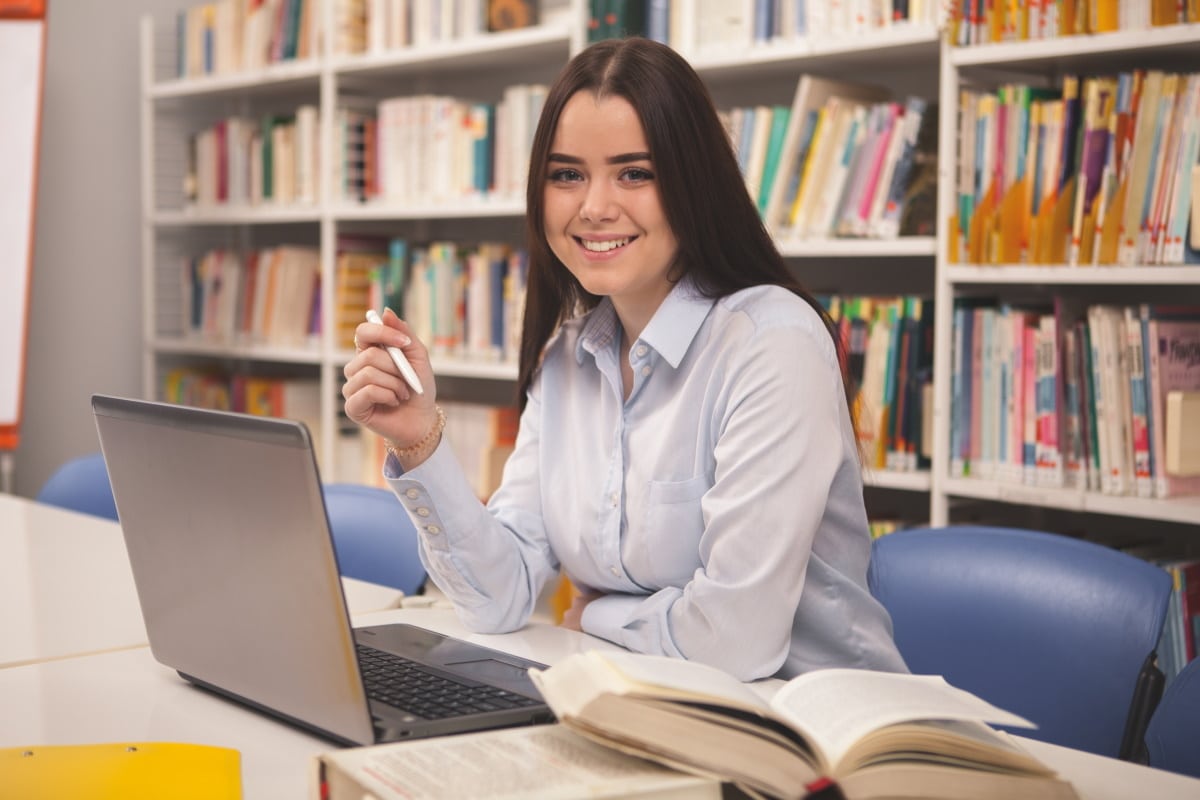 Do Colleges Accept Online High School Diploma?
The short answer is – yes, colleges do accept online high school diploma. Students who finalize their high school online and get a diploma have multiple options when it comes to proceeding to higher education. Since Education World Wide is a certified international online education provider, institutions all around the globe recognize and accept our diploma. That opens many possibilities for our students who are interested in going to college or a university.
There is a wide-spread belief that colleges and universities do not accept students who went to an online school. That is not entirely true. If an online school is accredited and has a certified program, then there is no reason for colleges and universities not to accept them. Online education at the elementary, middle, and high school levels is an entirely legitimate form of schooling.
Moreover, EduWW has all the necessary accreditations to be an international online education provider. Therefore, our students can apply to a range of universities and colleges because they accept our diploma.
Opportunities After Getting EduWW High School Diploma
Students have so many opportunities after finalizing EduWW online high school. Firstly, even at online high schools, we allow students to choose an area that you are interested in. We do that through our elective departments. Once they get a diploma, students have several options regarding higher education. But, before we introduce you to those options, we will explain how many credits you earn at our high school.
Academic Credits
From grades 8 to 12 at EduWW online high school, students have four core subjects and two electives. Each core subject is carrying one credit, while electives carry 0.5 credits. Therefore, after finalizing our online school, you will have between 21 and 24 credits. Don't forget that 21 is the required number of credits for a student to finalize the school.
Dual Enrollment
EduWW has additional offers for students who are interested in studying business. We have a dual enrollment, which allows a student two to get a dual diploma in a single year. The offer is available to students who are in the 12th grade, and alongside regular programs, they can also enroll in a Level 3 course. With Level 3, they get an additional 120 academic credits, which will significantly boost their chances of getting into the desired college.
Online Business Academy
Education World Wide is an end to end education provider. We start from primary and secondary education, but we also have higher education programs. Under its umbrella, EduWW also has an Online Business Academy. That online platform provides Level 4 to Level 7 courses in Business and Management, as well as Level 4 and Level 5 courses for IT.
Our students interested in Business and Management or IT education can proceed directly to our Online Business Academy.
Progression to College With EduWW High School Diploma
As we have mentioned previously in this article, the institutions of higher education around the world accept EduWW diploma. To see the list of colleges and universities where our students can apply directly, please visit our Progression to College page.
A Safe Path for Your Future
Education World Wide is a secure path for your future. Our certified programs for elementary, middle, and high school ensure that each student gains valuable knowledge. Thanks to the quality of education that students get at our online school, they will have no trouble following and understanding academic programs. Through our excellent curriculum, students also gain the necessary credits.
EduWW diploma enables them to apply to a range of colleges and universities in the entire world. Additionally, we have multiple offers for high school students that will allow them to boost their chances of going to the desired college. If you have any questions about our programs and online schooling, please feel free to write to us at info@eduww.net. Our education consultants will gladly provide you with all the necessary information.