ESOL Course – English for Speakers of Other Languages
Education World Wide offers an ESOL — an excellent program for improving the English language, available to our high school students and individual learners. This course is the perfect choice for high schoolers who want to enhance their English skills. ESOL is entirely delivered online, completely self-paced, which allows students to learn at their tempo. It comes at a very affordable tuition fee, and upon completion, a student receives a certificate.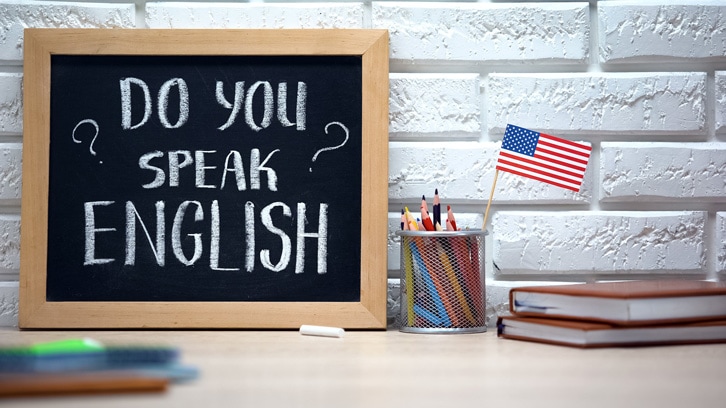 ESOL Meaning
ESOL is an acronym that stands for English for Speakers of Other Languages. In other words, it is a program meant for those whom English is not a native language. Don't get confused, this is not a program that will give you elementary knowledge of the language. You have to already speak English, at least on a basic level, and ESOL will improve it.
Program of the Course
This course covers four primary English language areas — speaking, reading, writing, and listening. It also touches upon spelling, grammar, and punctuation. By covering key areas of English grammar, this course helps you develop crucial foundations that are required if you are planning to do exams such as TEFL or TESOL. International students who plan on studying in English abroad sometimes have to pass these exams.
This course is entirely delivered online, and once enrolled, a student will have 24/7 access to our online learning platform. That means they can access the learning material whenever they want during the week, at any time of the day. Experts in the English Language have developed an ESOL program. They implemented a specific pedagogical approach in creating this course. ESOL classes also contain audio clips that additionally help explain key concepts of the language.
The course has five levels. Each consists of 20 guided learning hours of material, and additional 20 hours of optional materials comprise recommended exercises, recommended readings, Internet resources, and self-testing exercises. ESOL lasts between three and five months, and it is entirely self-paced. A student establishes a tempo of learning because they learn individually. It is not a group program.
Am I Eligible for This Program?
To take an ESOL, you need to have at least 16 years of age and basic English language knowledge. If you are looking for a course to start English from scratch, ESOL is not for you. However, if you are trying to raise your English level because you are planning to study abroad or have to do a specific language exam, this is just the right program for you.
ESOL is for students between 16 and 19 years or older. As an international online school, we offer this program to students of our online high school. However, it is also available to individuals who are not our students. ESOL is for international learners, and since it is delivered online, you can enroll in this course from any part of the world.
Tuition Fee
Education World Wide offers two different tuition fees for the ESOL course, depending on the methodological approach you want. We have already mentioned that the course is entirely suitable for individual learning. If you opt to learn alone, without a teacher's help, the tuition fee for the ESOL is $300.
However, if you need a teacher's support, who will work with you through live online classes, the tuition fee is $300 per month. When working with a teacher, you will be able to schedule classes that work the best for you, and a teacher will work with you on the program at least two hours per day.
How To Enroll
The main goal of ESOL is to enhance your English skills. Upon finalizing this program, you will vastly improve your knowledge and be confident enough with your writing and speaking abilities. This course usually prepares international students to study academic programs on English at colleges and universities or aim to get BA or MBA qualifications.
The application process for this course is fast and easy. You have to send us a scanned copy of your passport or any other valid ID. Once we receive the document, our education consultant will contact you and inform you about further information. You can send your application to info@eduww.net, and you can use the same email if you have any questions regarding this program.
Education World Wide, International Accredited Online School