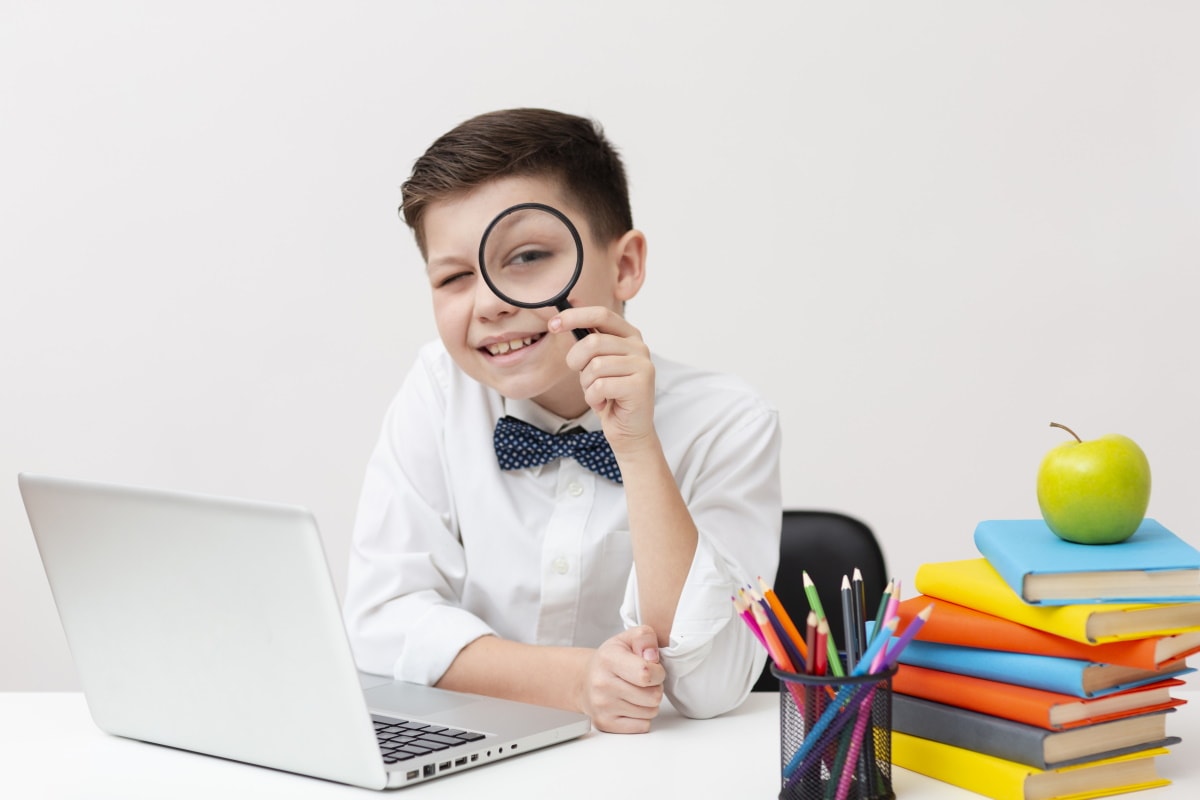 Career Exploration: What Would You Like to Do When You Grow Up?
Instead of asking our students who they would like to be when they grow up, we ask them what they would like to do. We help them find the answer to that question through our Career Exploration subjects in online middle school. In each middle school grade, students learn about different fields of work in which they can find a job one day.
At EduWW middle school, students get more extensive knowledge in Language Arts, Math, Science, History, and Geography. Likewise, they have elective subjects, and from 5th through 8th grade, they do career exploration. They'll be introduced to a variety of fields, industries, and possible working positions in these areas. That should spark their curiosity about a particular profession. As soon as they discover personal interests, they can focus their attention to them. Here's what our students explore in each grade of online middle school.
Career Exploration I
In fifth grade, we will introduce students with elementary terminology regarding someone's career, starting from career management. Through a variety of lessons, they will learn what work is. Also, they'll learn how to plan and how to prepare for their future careers.
Career Exploration II
After they learn the basics about work and a career in general, in sixth grade, we introduce our students with some particular areas. For example, they'll become familiar with possible paths in health science, tourism, human services, and consumer services. Units in all topics cover several subjects such as basics about these industries, and how jobs and occupations are organized.
Career Exploration III
In seventh grade, students will get an insight into information technology, network systems, information support and services, and STEM. But they will also learn about agriculture, food, and natural resources.
Career Exploration IV
In their final year of middle school, students get to explore a bit more areas in comparison to previous years. We will introduce them to business and finance, manufacturing, transportation, distribution and logistics, marketing, architecture, and construction. Also, they will get the chance to explore the Keyboarding and Application industries, as well to learn about Principles of coding.
Choosing the Right Path
Although we are talking about important topics, each Career Exploration subject is explained in an understanding way, suitable for middle schoolers. The ultimate goal of these electives is to introduce students to their possibilities and to help them discover personal interests.
Once our students discover their affinities, we guide them through developing them even further. That is why Career Exploration subjects are the perfect preparation for EduWW high school, where we allow students to pick among 13 elective departments. Each of them represents a different area in which they'd love to build a career.
If you have any questions regarding our program, or if you would like to apply to our program, feel free to contact us at info@eduww.net.