ONLINE HEALTH & FITNESS PROGRAMME
Easy to follow course content that you can action straight away.
6,406 GRADUATES
93 SUCCESS STORIES
COURSE HIGHLIGHTS
8 lessons
1 month
3hrs per week
Accredited Diploma
Live webinars
Bonus Q&A session
Access to recordings
Suitable for all levels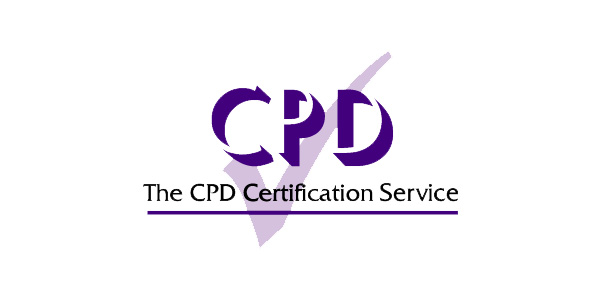 COURSE DETAILS
Over the course of 8 one-hour modules spanning four weeks, students will follow a step by step guide covering the fundamentals of fitness and learn what they are required to do to reach their health and fitness goals.
Instead of taking years to research and struggle with hit and miss programs, this series of lessons takes you directly to what you need to know.
The course is written and presented in a fun and concise way to cut through the common confusion of what to do. Whether you have let things slip recently or plan to embark on a fitness goal for the first time, get your training kit ready because when you apply the learning's from this course the results will be more realistic than ever.
An introduction to Online Health and Fitness- The New Sustainable You
What to expect: This certainly isn't a generic get fit in 4 weeks programme promising everything and delivering nothing.
The course intro is a blend of motivation and education in the practical and mental components you will need to action to make the course a success resulting in long-term sustainable lifestyle changes.
Supported from the get go, your trainer guides you on a journey where you will learn the steps to overcome any challenges, forget your past failures, set yourself up for success and make positive choices for the new you. Because of acting on this advice, you will not only live a longer life but also have more life in those years! If you're single you will be more attractive to a new date, and if you're not you will be more attractive to your current partner (if that's possible).
Applying simple easy to follow time management practices your productivity at work will be sky high, thus resulting in greater work/life balance. All the above means you will probably be a nicer more inspiring person to be around, wow can this course get any better. Whilst I cannot promise this course will make you rich beyond your wildest dreams, we must all consider our health to be an indication of our true wealth; therefore, it is some part true that you will be richer. During the intro, we also aim to bust the unwanted main health and fitness myths and de-clutter the mind of the myths. The course is not over complicated, just what works and why, ultimately leading to a better quality of life, so stick around for this journey to the new you…
Goal Setting – A Recipe for Success
Failing to plan is planning to fail as they say
This is the ultimate recipe to set you up on a fresh approach to the most important goal in your life: health, wellness, and longevity. Your coach will cover the stages of behavioral change and simplify a model you may never have seen before, making you realize why previous plans didn't quite go to plan. In 14 years of experience your coach has learnt there are a few non-negotiable that need to be covered for the process of change to occur, he is about to share so listen up to the biggest game changer of all for most people – understanding what you want versus what you're willing to do. Understanding goal setting models is now super simplified and shifts from a dull task to an exciting challenge. Learn how to set a goal and break down the SMART model for use on your challenge. SMART is used throughout the fitness industry, yet not always correctly for the person embarking on the goal, this time you design your own goals. Now you can formulate your own plan correctly and specifically tailor it to your own needs with a clear starting point and action plan to achieve the goals you may have wanted for years. This is our goal setting "recipe for success".
You may or may not be aware that 80 % of results are made in the kitchen. After you have completed this module, you will be left in no doubt. In this practical lesson, we determine the best nutritional starting point for you.
We cover the main food groups and ratios suggested. It's often easy to become overwhelmed by what's the right thing to eat for your goal.
We discuss what balanced nutrition looks like thus enabling you to feel empowered when making food choices and looking for healthy options.
Simple actionable steps to transform the way you prepare your food are included together with the ultimate fat loss and muscle gain snacks.
Some of you may have tried many different diets and quick fixes over the years but diets don't work, healthy balanced eating does and this time you won't need to deprive yourself. The easy to follow knowledge covered here can bring your training and results to the next level and you will see what a difference eating to support your goals can make.
Even some of your coach's favorite recipes are covered in this lesson, leaving you ready to hit the kitchen and get messy cooking up a healthy masterpiece!
You will finish lesson 3 brain nourished with the information required to make your desired changes together with the ability to make quick informed food choices that support your healthy lifestyle.
Understanding Nutritional Supplements, Vitamins, and Minerals
The number of supplement products and the variety of uses for which they are promoted have increased significantly in the last few years.
Burning fat and building muscle is made harder due to the fact the average person's food intake is woefully low in nutrient dense foods. If you are not getting enough vitamins and minerals from the foods you eat this may be another reason you have been unsuccessful in your previous attempts, but are supplements the answer?
Many believe that their ideal body is unachievable without the latest super diet pill or potion. Nutritional supplements are a topic we are regularly asked about and one which I believe creates a lot of confusion.
We won't be discussing brands or selling you supplements, just giving you an unbiased profile on what may benefit you, and giving you the knowledge to make an educated guess into what may benefit you specifically.
Your trainer profiles sports supplements, vitamins, and minerals, what our body uses them for, what we may be lacking and how to supplement for wellness. Which supplements are best for muscle building and strength? What's best for increasing endurance? Are there really supplements that help with fat loss? Are there really supplements that help improve my sex life?
We answer all the tough questions in this nutritional supplements module.
Time to get sweaty everyone but before we do, your trainer discusses injury prevention. You won't get far if your new optimistic self gets injured on day one! Effects on the body of cardio training, and the anatomical changes that occur are also presented.
Cardio training methods, ranging from the traditional stuff to some you may not have heard of. In this crucial lesson methods including HIIT (high intensity interval training), LSD (low slow distance), circuits and the awesome moves our trainers' use with their clients to blast the body are shown along with the best ways to correct common mistakes. A summary of all your new-found knowledge is provided and how you can get started straight away.
Finally, we discuss GDS to build a habit that will ensure you will stick to being the new fitter you.
Due to tight muscles and stiff joints many people start resistance training with a poor level of mobility. This puts unnecessary strain on your body and can lead to injury and poor results.
In this lesson, it's time to learn how to mobilize and prepare before you begin to lift a weight of any size. Have you ever started a great new programme with weights only to end up walking like John Wayne for days after? What causes this and how can it be avoided? Your coach sets out the weight training for beginner's fundamentals.
Frequency, Form, Tempo, and Recovery are all covered in detail with explanations to remove any doubts you may have about what to do.
Many people stop adhering to their new training simply because they describe it as too boring. Additional resistance/conditioning exercises in this section will keep your training exciting, varied and specific to what you want.
Building your training around this resistance piece will not only get the fastest result possible, but also make sure you progress with the lifestyle change for the long term.
Your trainer will be teaching you to approach the weights area with new found knowledge and confidence.
The Secrets to a Flatter Stomach & Strengthening Your Core
First of all, your trainer explains the makeup of the muscles of your core.
Next up where you may have we been going wrong in search of the elusive flat stomach.
Functional training is a term often used in fitness. In this lesson, we offer a breakdown of what functional training is and explain why, exactly, it matters.
The importance of understanding what is engaging the core together with practical training tips and top exercises will provide fast results. Beginner Pilates Techniques is also covered in this core lesson (no pun intended).
As with all the sessions, practical tips and tricks are provided so as you can get started now. Once you know these secrets, next you are shown how to put the moves into your daily life for fast results, moving you closer to a flatter stomach.
The Motivation to Make It Happen – Acting
Only you can motivate you. The previous modules of this course have just created an easier route to hitting your fitness goals than you had previously thought possible. Now you need to bring your 'A GAME'.
In this final lesson, we cement the drive required, add the topics of self-talk and mental rehearsal into the equation, and further add to your motivational tools by covering positive attitude.
Smashing through the barriers – common obstacles are identified and solutions are offered to assist you before your well laid plans are disrupted.
Many of us get ourselves pumped up to hit our fitness goals only to discover things get in the way leading to squashed motivation and a feeling of failure. Why do you think some many new year resolutions fail?
Identifying barriers before they occur and have a coping strategy in place will ensure you have a higher chance of results. This is exactly what we want for you and the reason for this programme.
Once completed you will be well equipped with the health and wellness knowledge to take action that will truly change your outlook on life and the way you live it
*On demand lessons, will be pre-recorded and will be made available later.
FREQUENTLY ASKED QUESTIONS
How do I participate in the live webinars and access the recordings?
You can participate using your own computer via the internet, both Windows and Mac devices will suffice.
You can access recordings via your student log in area found in menu tab.
Live lessons are not essential in order to pass diploma courses. You can view the recordings in your own time.
What is the duration of one webinar?
It lasts approximately 1 hour, not including questions and answers at the end of the live sessions.
What if I miss the lecture? Will I be able to catch up?
That's no problem. We also record each lecture as we broadcast them. We make these videos available to you within 24 hours of each lecture concluding and you will have unlimited access to the videos for up to 12 days after the entire course has been completed.
Are there any assignments?
We provide you with weekly quizzes in order to self-assess your progress. These are completely voluntary and a fantastic revision tool. Only live courses have weekly quizzes.
Upon course completion, a final assignment will be made available. There is a €5 administration charge for non-members to complete the final assignment and receive the certificate. All certificates are free for members.
For further informations, and registration details, please contact us.
Enroll Now