DIPLOMA IN SPORTS NUTRITION
Achieve your Sports Performance and Exercise Goals.
6,406 GRADUATES
93 SUCCESS STORIES
COURSE HIGHLIGHTS
10 lessons
1 month
3hrs per week
10 Tests
Accredited Diploma
Live webinars
Bonus Q&A session
Access to recordings
Suitable for all levels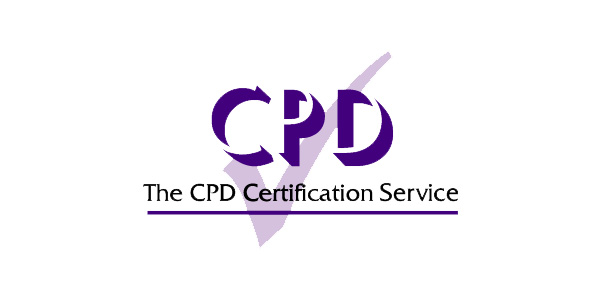 COURSE DETAILS
The Diploma in Sports Nutrition is specifically designed to equip students with the comprehensive knowledge and skills which are essential in order to achieve their sports nutritional and athletic performance goals. It is ideal for personal and professional use.
What fuels energy systems?
It has been comprehensively scientifically accepted that diet and nutrition impacts exercise and performance. Although it may seem obvious, some athletes and fitness enthusiasts are not aware of what impact food can have on training and performance. A well-planned eating strategy will have a positive effect on competition, fitness, recovery, reducing the risk of illness, and most importantly, helping you achieve optimal results. This course provides an evidence based analysis of sports nutrition. It gives you a solid knowledge of the major and most important areas of the subject. In this lesson a comprehensive explanation of sports nutrition will be provided. We will be finding the underlying cause of all your questions.
Why exactly is sports nutrition so important? We will also be discussing macro-nutrients, the fuel sources we use during exercise, and, an overview of energy metabolism. By the end of this lesson you will be very clear on the importance of sports nutrition is and why it is key to obtaining fitness and performance.
Carbohydrates as fuel for exercise
We all know that carbohydrates are recommended as fuel for exercise but most people would agree that it can be quite confusing when trying to apply them to your own or someone else's sports diet. In this lesson, we will be looking at the importance of carbohydrates as a primary source of fuel for exercise. We will look at the current recommendations for different groups of athletes and discuss their carbohydrate intake.
You will learn in practical terms how to manipulate carbohydrate intake before (carb loading), during, and, after exercise, and how it can improve performance by optimizing energy stores in the body. In this lesson, we will also look at the various factors can influence carbohydrate utilization during exercise.
Combatting disease with optimal nutrition and exercise
So now you know what nutrition is, what exactly does it incorporate? What impact does physical activity and nutrition have on health? In this lesson, you will learn about the recommendations on the type and amount of physical activity needed to improve and maintain health. The health consequences of a poor lifestyle will be discussed.
We will be looking at specific conditions including cardiovascular disease, hypertension, and, obesity in detail. By the end of the lesson you will be very clear on what you can do to prevent and improve these conditions with good nutrition and physical activity. We will also be discussing the global prevalence of nutrition related conditions.
Protein and Fats for Exercise
The importance of protein and fats for sports performance is one of the hottest topics in sports nutrition these days. In this lesson, you will learn all about the role of protein in energy metabolism, with a comprehensive analysis of the effect of essential amino acids for optimal health and performance.
We will address the long-debated issue of whether extra protein is necessary for athletes. Fat metabolism and its part in exercise will also be analyzed, outlining sources of available of fatty acids available for mobilization and oxidation during exercise.
In our second bonus on demand lesson you will learn the truth about the growing popularity of sports supplements. The huge variety of pills, powders, drinks, and bars, which claim to increase muscle and strength, or burn fat, can often lead to confusion among athletes. We will examine their safety, efficacy and how to evaluate the claims of sport supplements.
The classification of different supplements is a great guide to understanding which supplement may suit and work for you. We will also discuss the effects of supplements on exercise performance and review the rationale for their proposed beneficial effects.
Importance of Micro-nutrients – Get the facts!
In this lesson, we will get to the bottom the mystery surrounding vitamin and minerals. As micro-nutrients are often equated with energy, strength and optimal performance, this lesson will examine the prevalence and effect of vitamins and mineral deficiencies in athletes.
We will look at what exactly are vitamins and minerals, and, the effects of exercise on micro-nutrient requirements. You will also learn all about the effects of vitamin/mineral supplementation on exercise performance and if it is really necessary.
Hydration for Optimal Athletic Performance
Ever wondered why fluid plays such an important role in exercise performance? In this lesson, you will gain a comprehensive understanding of how hydration status effects your performance, and considers the science behind sports drinks.
We will look at the exact recommended requirement of fluid pre, during, and, post-exercise. You will also learn about the fluid and electrolyte loss during exercise and what environmental factors can contribute to this.
Nutrient Timing: when, what and how much to eat?
So, at this stage you will be equipped with significant sports nutritional knowledge to aid in your performance However it is also very important to be aware of how the timing of our meals i.e. before, during, and, after an event effects exercise. What you eat pre-exercise have a defining effect on performance and therefore it is extremely important to know how to properly fuel you're your body for exercise.
In this lesson, you will gain practical tips on how to time nutrient intake during exercise and how to push through when you hit 'the wall'. As eating out is a huge impact on our recovery after we work out, you will learn what and how to eat correctly post-exercise and boost your immune system.
Sports Nutrition: how to apply your knowledge
So, you know what to eat but have no idea where it fit in to your own diet? This lesson will provide you with practical information that you can use straight away. We will look more in depth at the role of sports nutrition in sports performance and the impact diet may have. You will learn about the different tools to measure body weight, how to interpret your results in order to achieve the optimal physique for your sport.
Want to take more control of your calorie intake? You will learn about BMR (basal metabolic rate) and how to estimate how much calories you should be eating for your weight, age, gender, and activity levels so that you can take control of your calorie intake whether you want to lose, maintain, or gain weight.
Master Strategies for weight loss and muscle gain
So, you know what to eat but have no idea how to get to the correct weight for your sport? You could be doing it all wrong! This lesson will help you understand the importance of body composition on performance and how to either loss or gain weight correctly.
You will learn about the different strategies to lose weight for either health or performance reasons. As rapid weight loss, can have serious health consequences it will provide a knowledge of safe weight loss methods. When examining weight gaining we will look at a how lean weight gain can be achieved by combining a consistent well-balanced diet.
*On demand lessons, will be pre-recorded and will be made available later.
FREQUENTLY ASKED QUESTIONS
How do I participate in the live webinars and access the recordings?
You can participate using your own computer via the internet, both Windows and Mac devices will suffice.
You can access recordings via your student log in area found in menu tab.
Live lessons are not essential in order to pass diploma courses. You can view the recordings in your own time.
What is the duration of one webinar?
It lasts approximately 1 hour, not including questions and answers at the end of the live sessions.
What if I miss the lecture? Will I be able to catch up?
That's no problem. We also record each lecture as we broadcast them. We make these videos available to you within 24 hours of each lecture concluding and you will have unlimited access to the videos for up to 12 days after the entire course has been completed.
Are there any assignments?
We provide you with weekly quizzes in order to self-assess your progress. These are completely voluntary and a fantastic revision tool. Only live courses have weekly quizzes.
Upon course completion, a final assignment will be made available. There is a €5 administration charge for non-members to complete the final assignment and receive the certificate. All certificates are free for members.
For further informations, and registration details, please contact us.
Enroll Now