DIPLOMA IN NUTRITION
Gain the knowledge to improve your own health and that of others.
51,222 GRADUATES
796 SUCCESS STORIES
COURSE HIGHLIGHTS
10 lessons
1 month
3hrs per week
10 Tests
Accredited Diploma
Live webinars
Bonus Q&A session
Access to recordings
Suitable for all levels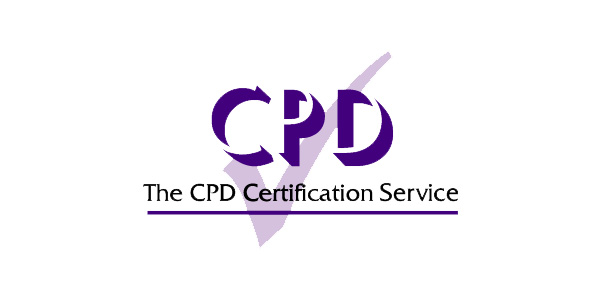 COURSE DETAILS
Feeling confused about what to eat and what not to eat? Want to equip yourself with the knowledge and skills to improve your own health and others? Does your current job involve you working with other people and your lack of nutritional knowledge is holding you back? Then this course is perfect for you.
Although it may seem obvious, to some people it is very confusing as to what constitutes good nutrition and a healthy diet. We are constantly being bombarded with new facts and figures related to nutrition and the latest celebrity diet trends. This course provides an evidence based foundation of nutritional knowledge. It gets back to basics and in this lesson a comprehensive explanation of nutrition will be provided. We will be finding the underlying cause of all your questions. Why exactly is nutrition so important? We will also be discussing malnutrition, which is under and over nutrition, and its related health risks such as Type 2 Diabetes, Obesity, and Heart Disease to name a few. By the end of this lesson you will be very clear on what good nutrition is and why it is key to obtaining a healthy body. You will also be aware of current international health trends.
Food Composition- The Essential Nutrients
So now you know what nutrition is, what exactly does it encompass? What are the essential nutrients? In this lesson complex, scientific information will be translated in easy to understand terms. We will be looking at food composition i.e. macro nutrients (carbohydrates, proteins, and fats) as well as micro nutrients (vitamins and minerals) as well as fiber and water in detail. By the end of the lesson you will be very clear on what they are, what their role is in the body and in what foods they are found. We will also be discussing food myths such as good and bad fats, exclusion of carbohydrates from the diet etc. You will learn about Glycemic Index and Low GI diets, fiber, and its role in weight maintenance along with many more. You will also learn about food digestion and what exactly happens to food once it has entered your body. The essential theory you need before putting information into practice.
Healthy Eating Guidelines
We have all seen recommended nutritional guidelines but most people would agree that it can be quite confusing when trying to apply them to your own or someone else's diet. In this lesson, we will be looking at nutritional guidelines from across the globe so as to gain a good understanding of international nutrition. We will look at each of the food groups and discuss their contribution to a healthy, balanced diet. You will learn in practical terms how you can apply these guidelines to your own or someone else's diet. In this lesson, we will be looking at recommended nutrient intakes (RNIs) and how much of each food we are recommended to eat. You will learn about food portions, sugar levels, high fat, and sugary foods among many more. Practical examples will be given to relate information to everyday practice. By the end of this lesson you should feel very confident deciding how much of each food group should be incorporated into a healthy diet.
Weight Loss and Fad Diets
Now that you know how to calculate your energy requirements, how does it measure up to what you are currently eating? Here you will learn how to estimate your current calorie intake and begin calorie counting. You will learn how to use this information to devise a diet plan whether you wish to gain or lose weight. You will also learn in depth about calories/kilo-joules and how to get the balance right for weight maintenance as well as how and why your body stores fat. Once you understand how it works losing weight and maintaining it will seem easy. Diet plans are provided to aid your efforts should you wish to apply this knowledge to yourself or to help someone else to lose weight. Myths and facts of fad diets will be discussed in detail leaving you in no doubt about their effect on our bodies and why they often result in weight gain.
Behavioral Change and SMART Goals
So, everyone thinks they are an expert on nutrition. If this is the case, why is the rise in health-related diseases escalating at an alarming rate and at a disturbingly young age? Information is power but we also need to understand a small bit of the psychology behind our eating behaviors. What influences our eating behaviors? In this lesson, we will be exploring cognitive behavioral change in order to effectively change ours and other's behaviors. At the end of the day there is no point having all this knowledge if you can't put it into practice and help yourself and others. We will also be looking at SMART goals giving you a step by step guide on how to set realistic goals and achieve them within a pre-defined period.
Eating to Optimize your Energy
Do you feel like you never have energy and envy those who appear to bounce through the day?
Then this lesson will be just what you need. In this lesson, you will gain a comprehensive over view of how to eat for energy. This will include learning about effective eating patterns as well as tips to improve your energy levels. The importance of hydration will also be discussed. Much has been in the media about Super Foods. What are they? In this lesson, you will learn what Super Foods are and how necessary they are in the diet based on reviews of the current studies. Did you know alcohol can make you pack on the pounds as well as drain your energy? Here you will be learning just how alcohol can affect health and your weight.
Diet, Exercise, and Sports Nutrition
Ever wondered why exercise plays such an important role in health? In this lesson, you will gain a comprehensive understanding of how exercise effects your weight and health. You will also learn about the different types of exercise and calories they burn as well as its effect on our basal metabolic rates (BMR). If you are not keen on exercise don't worry as you will soon realize how even a small bit of physical activity will improve your health. This will inspire and motivate you to make it part of your everyday life. The lesson is informative and practical allowing you to put your knowledge to the test immediately. You will become familiar with sports nutrition and nutritional supplements which is very important especially for sports enthusiasts.
Understanding Food labeling and Nutritional Claims
Food labels are great! They tell us what is in our foods which is highly important to be aware of now that most of what we eat is processed. Surely you can understand the complex and confusing information that is currently on the labels of our foods? No? Well then you are in the majority. Most people do not know where to start when reading food labels and thus can often make poor food choices. This lesson will ensure that you can interpret the confusing information on everything you eat empowering you to take control of what goes into your body. You will be able to understand nutritional information on labels as well as food additives, flavor enhancers, e-numbers, food coloring, antioxidants, preservatives etc. Lack of knowledge will not hold you back again!
The Secret to Weight Loss- Anthropometric Measurements
So, you know what to eat but have no idea where you stand health wise? You could be at more health risk than you think! This lesson will provide you with practical information that you can use straight away. You will learn about the different tools to measure body weight, how to interpret your results and understand the associated health risks. Want to take more control of your calorie intake? You will learn about BMR (basal metabolic rate) and how to estimate how much calories you should be eating for your weight, age, gender, and activity levels so that you can take control of your calorie intake whether you want to lose, maintain, or gain weight. Knowledge is power!
Fast Food and Special Diets
So, at this stage you will be equipped with significant nutritional knowledge. It is important to be aware of how our food is affected from 'farm to fork' particularly in today's fast food dependent society. Fast food is heavily relied on in today's society but it is important to be aware of the detrimental health risks associated with fast food. Home cooking is preferential; however, a lot of people are not aware that even if you cook from scratch you can significantly decrease food's nutritional content depending on how you prepare food and which cooking method you use. Cooking food can kill its nutrients. In this lesson, you will gain practical tips on how to prepare and cook your food to maintain maximum nutritional content. You will also learn how to make healthy foods delicious and recipes will be given. As eating out is a huge social activity which many people struggle with when it comes to 'being healthy', practical advice and tips will be provided so that you can apply your new found nutritional knowledge to all environments. Finally, it is important to be aware of some special diets which need specific attention and here you will learn how to cater for vegetarians, lactose intolerant and coeliac.
*On demand lessons, will be pre-recorded and will be made available later.
FREQUENTLY ASKED QUESTIONS
How do I participate in the live webinars and access the recordings?
You can participate using your own computer via the internet, both Windows and Mac devices will suffice.
You can access recordings via your student log in area found in menu tab.
Live lessons are not essential in order to pass diploma courses. You can view the recordings in your own time.
What is the duration of one webinar?
It lasts approximately 1 hour, not including questions and answers at the end of the live sessions.
What if I miss the lecture? Will I be able to catch up?
That's no problem. We also record each lecture as we broadcast them. We make these videos available to you within 24 hours of each lecture concluding and you will have unlimited access to the videos for up to 12 days after the entire course has been completed.
Are there any assignments?
We provide you with weekly quizzes in order to self-assess your progress. These are completely voluntary and a fantastic revision tool. Only live courses have weekly quizzes.
Upon course completion, a final assignment will be made available. There is a €5 administration charge for non-members to complete the final assignment and receive the certificate. All certificates are free for members.
For further informations, and registration details, please contact us.
Enroll Now